Here are the best noodle shops in Tokyo
Kyushu Jangara- Harajuku Branch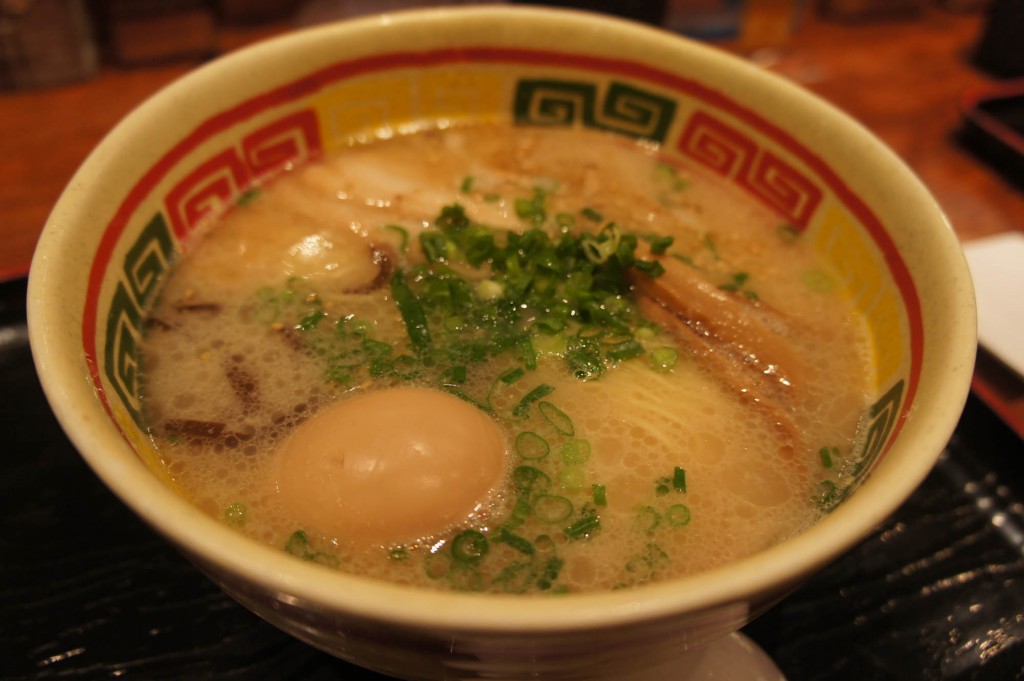 The only chain restuarant on this list, Kyushu Jangara is the most tourist friendly ramen shops in Tokyo. Conveniently located a block from the Harajuku station Jangara has an English menu, making ordering a breeze for ramen first-timers.
The ramen here is of the tonkotsu variation, made from slow roasting pork bones for hours to create a savory umami broth. The noodles are quite good but I'm sure they are not made on location. If you are looking for a quick snack in between a shopping spree and sight seeing at Harajuku this is a great spot to stop by. However, I do recommend visiting one of the more traditional/gourmet noodle shops on this list if you are spending awhile in Tokyo.
Ramen Jiro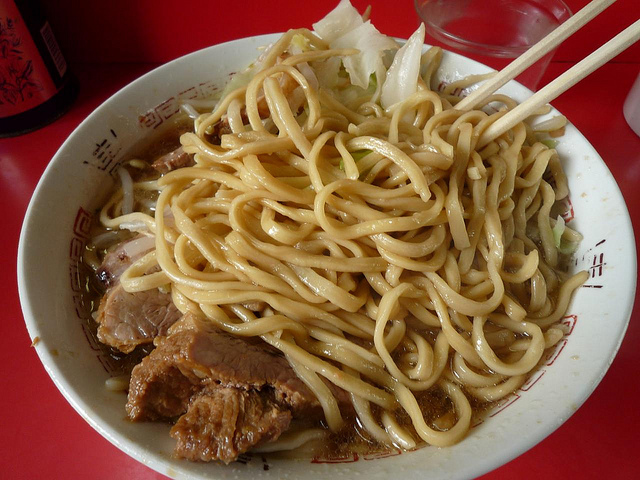 With 28 locations in the Tokyo metro area Ramen Jiro has a cult following among locals and travelers alike. Like Jangara, Jiro specializes tonkotsu stock but they also offer Shoyu.
The thing that sets Jiro apart is the fact that their broth is very thick, almost like a sauce, with fat globules of pork fat covering every delicious noodle. You can add  in bean sprouts, garlic and MORE pork fat at no additional charge.
Sometimes called the "In n' Out" of noodle shop, Jiro is especially popular among college students.
Ramen Tatsuya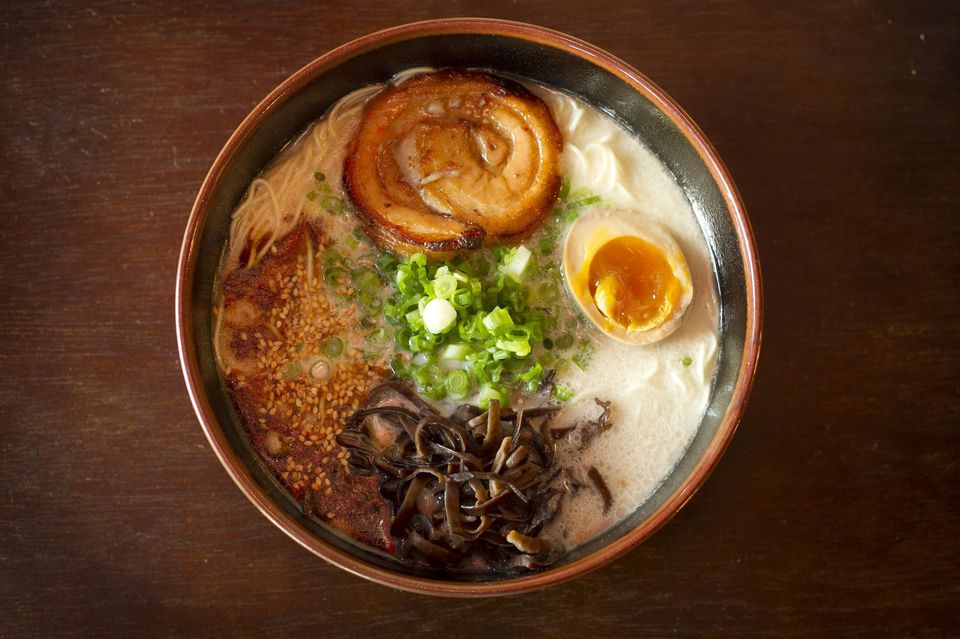 If Sapporo style ramen is your cup of tea (or noodles) then Ramen Tatsuya is right up your ally. I personally vouch for the Shoyu Chashu Men, which is served with decadent slices of smoked pork, delicious homemade noodles and a delicious broth.
The original shop is located in Sapporo so it's only fitting that Tatsuya has the best Sapporo Ramen in the city.
Ippudo- Ebisu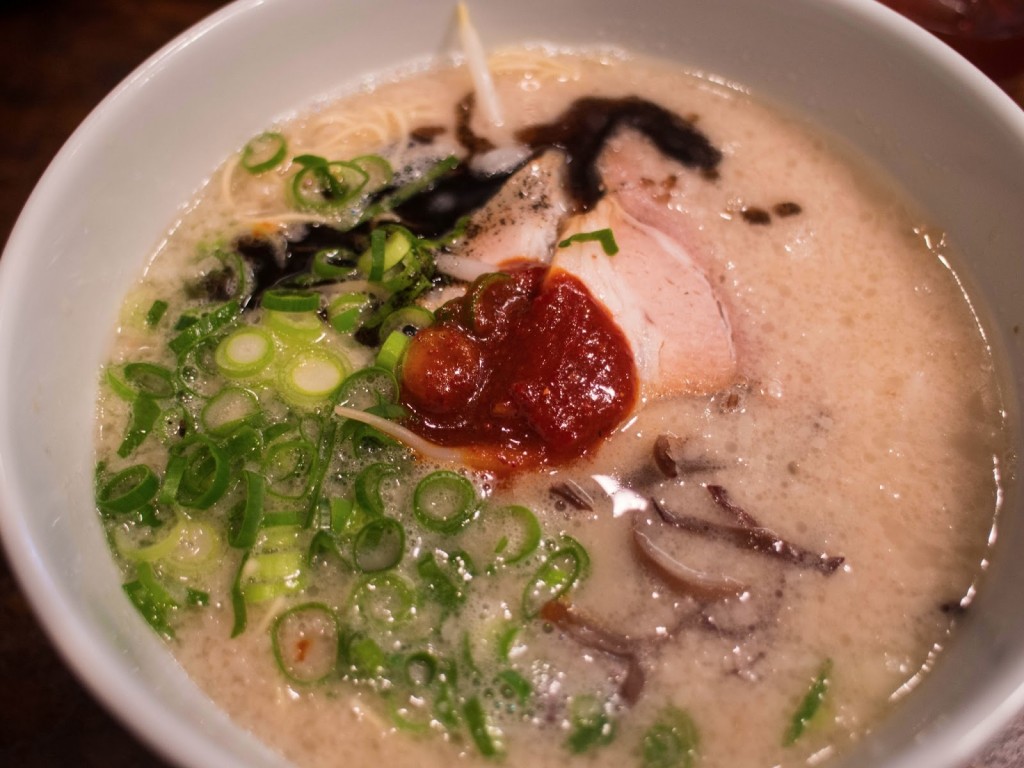 Ippudo might be the most well renowned noodle shop on this list and with good reason. There are several branches all across Japan serving up Tonkotsu ramen from Kyushu.
The soup stock is creamy and delicious. The defintion of Umami flavor presents itself with spicy moyashi, crushed ninniku, karashi takana and shoga.
Can't make it out to Tokyo? Ippudo recently opened their first international branch in New York City.
Yasube- Shinjuku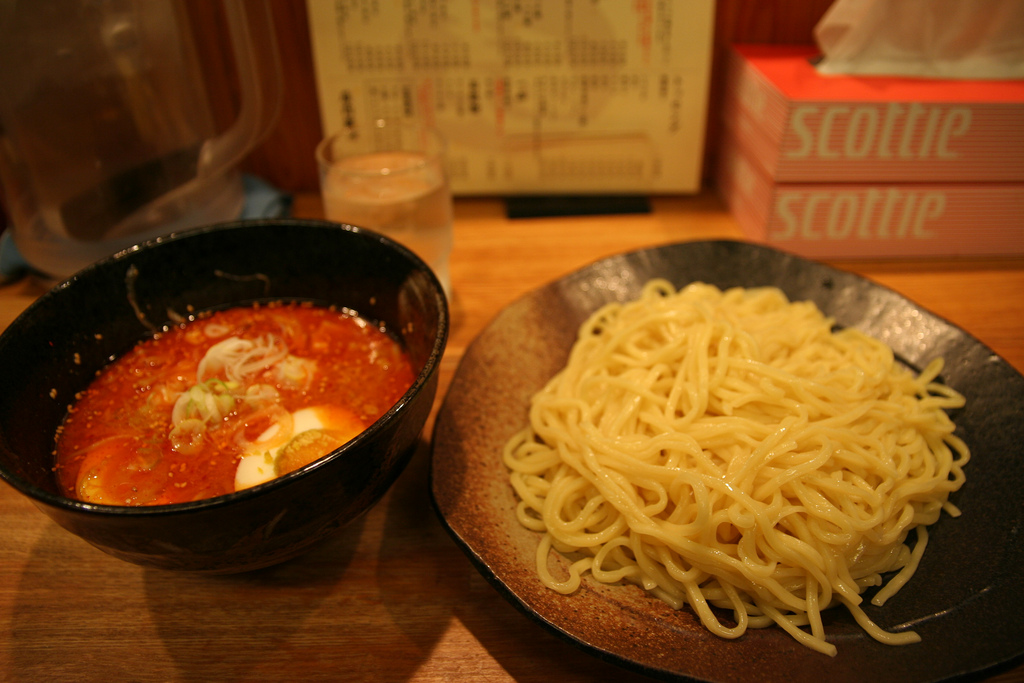 Yasube is interesting as it serves both Ramen and tsukemen (a thicker, eggier noodle). I personally LOVE tsukemen the texture is incredible and the broth really sticks to the noodle. Yasube offers a spicy kara miso that is leagues above anything you can get in the states and most of Japan.
Additionally, Yasube is incredibly affordable. For 790 yen you choose which size bowel you want from small to extra large and the extra large is absolutely enormous. This is probably my favorite spot on this list but that's simply because I have never had a bowl of tsukemen that comes anywhere close to this.