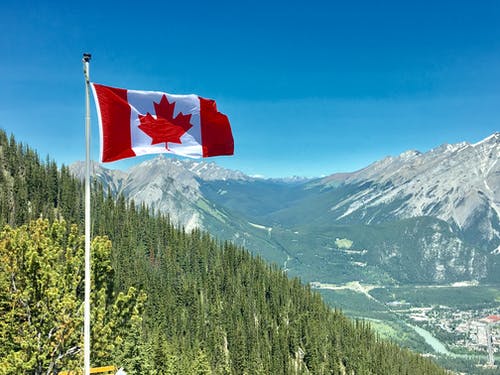 Getting a VPN for Canada means you won't have to worry about excessive surveillance from the CSIS, hackers harvesting your data, or unfair geo-restrictions preventing you from watching your favorite shows. For your convenience, the top Canadian VPNs are found at ProPrivacy – but just to be safe, here are five things you should look for in a quality provider.
#1 High Speed Servers
Let's be honest: nobody enjoys waiting for videos to buffer or slow download speeds. An unfortunate fact of using a VPN is that you will experience a slight network slowdown. There are multiple reasons for this: from the distance between you and the VPN server, to your device's CPU performance. The more powerful it is, the quicker the encryption process takes place – the faster your secured data can travel to its destination.
Fortunately, top VPN providers can invest in high-speed servers that won't put much of a dent in your browsing speed. A good idea is to check what the reviews are saying about the VPN you're interested in. The ProPrivacy comparison article linked above is a good example. It contains reviews for each provider, along with in-depth speed tests, so you know what to expect from their services.
#2 No Logs Policy
With PIPEDA, Canada has been ahead of the curve when it comes to data protection laws (such as the newly implemented GDPR in the EU). However, these data handling rules aren't enough to protect your privacy. If your VPN's headquarters is located in a country which requires them to keep logs of your browsing and network activity, you're out of luck.
No logs providers are essential nowadays, especially when servers in restrictive countries can be seized without notice. In the unlikely event that your provider's servers are exposed (e.g. hacked), a no logs policy also means your data can't fall into the wrong hands.
All five VPNs for Canada reviewed by ProPrivacy keep no usage logs, with some providers having court documents or third-party audits to confirm this fact. Still, we recommend reading the Privacy Policy of any provider you sign up with, especially any sections regarding data retention.
#3 Quality Customer Support
If customer support is poor or non-existent, high-speed servers and a proven no-logging policy won't do much for a VPN provider's reputation. For the most part, though, list-topping providers also benefit from world-class customer service. A good knowledge base and in-depth FAQ section are optional, but a big plus if your provider has them – mostly because it saves time on both sides.
Important note: Due to the Coronavirus pandemic, live chat support might be unavailable for most providers. However, email support is still pretty much active. Not that there are many problems you could run into, seeing how easy it is to operate VPN software nowadays.
#4 Watch Out for Free VPNs
Nothing in life is truly free, as they say; and it's especially true in this case. If you really want a VPN for Canada that won't end up costing you more in the long run, then you're better off spending those few dollars for a subscription.
Why are free VPNs not worth it? This article goes into more depth on the subject, but just to give you a quick rundown:
They're not great if you only want a VPN to gain access to shows from outside Canada (such as The Office, which is currently on Netflix US until 2021). The reason is that free VPNs often get blocked by streaming sites and lack the necessary funding to keep bypassing these restrictions.
Free VPN providers can sell your data to third parties. Customer browsing data is highly valuable nowadays, and free providers need to make money somehow.
Their software may contain malware, putting your data at even more risk than if you weren't using a VPN at all.
Free VPNs can be riddled with advertisements, so you'd have to put your trust in all the separate advertisers they work with. It's even worse if those ads implant tracking cookies on your device which can monitor your browsing.
That's not to say there aren't legit providers with a free business model. But most of the time they either have data caps, or are severely limited in speed, number of servers, and other features. In the end, this is all to get users to upgrade to a premium plan, so why not skip the extra steps?
#5 Decent Pricing
Just because it's not free, getting a VPN for Canada doesn't need to break the bank. Luckily, most providers nowadays have pretty cheap prices for the level of quality they offer. The price per month also goes down significantly if you commit to a long-term subscription (up to an 83% price decrease in some cases).
Of course, it's understandable you wouldn't want to jump into a purchase without trying out the product first – especially not if you're trying to save money because of the pandemic. That's why top providers also offer free trials or 30-day money-back guarantees in case something was not to your liking.
There are other ways to get a better deal on a VPN for Canada, as well. If you watch YouTube with any frequency, one of your favorite content creators might share promo codes for a few months free off your subscription. Or, at the very least, a discount code so you can shave a few dollars off the total price.
It's a win-win situation: on one hand, your favorite YouTubers can keep putting out the content you love. On the other, you benefit from increased privacy and security, as well as a reliable way of accessing your favorite content from abroad.