When most people think of Texas they think of gun rights, cowboys hats, chewing tobacco, and SUV's but what most people don't is that there is a vibrant community of Austin Texas Hipster guys and gals.  Austin is known as the "Live Music Capital of the World" because it has more music venues per capita than any other city in the United States. Whether you visit during a music festival or at a random time of the year, you are sure to find some great live music. For this reason, a vacation in Austin usually revolves around visiting some of the bars and other venues in the downtown entertainment district, specifically around 6th Street. You will also find a unique cinema scene and countless outstanding restaurants in Austin, as there is truly something for everyone in this rapidly expanding city. So if you ever find yourself out in Austin, Texas and you want to get a taste of that MGMT loving, skinny pants wearing, David Lynch watching goodness check out some of the coolest parts of Austin Texas Hipster life below.
Austin Texas Hipster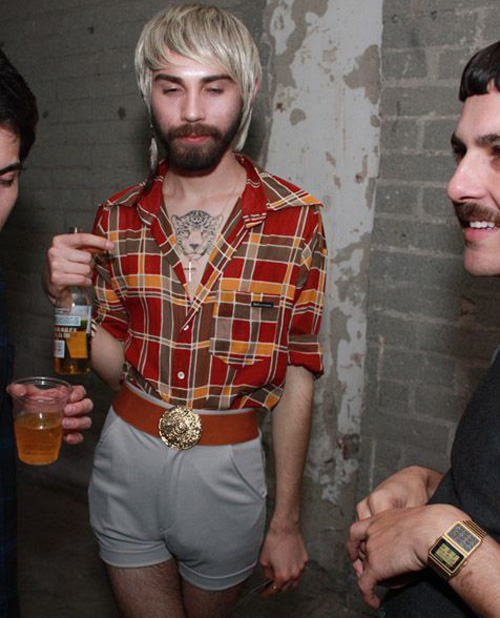 South by Southwest– A big technology, music, and film festival that occurs every year in March. The event is spread out across multiple venues in the city.
Alamo Drafthouse – A movie theater above all the rest. The Alamo Drafthouse plays a mixture of new releases, independent films, and screenings of old films that made an impression on the American cinescape.
Mugshots– A killer dive bar in Downtown Austin with a killer draft selection and some mediocre $2 cheeseburgers, but who goes to a dive bar for good food.
Barfly's- Another dive bar Downtown but while Mugshots is geared towards the grungier hipster, Barfly's boasts an artsy jazz vibe that serves cheap cocktails and cool jazz.
Dirty Bills- In the same area as Mugshots and Barfly's Dirty Bills is a dark dingy dive with a gnome as it's mascot. They also boast an uncharacteristic "pimp-limo" that patrons can take a spin in if they need a ride home.
 The Vegan Nom- This Austin staple serves up some the best tacos around. Note I didn't say vegan tacos, I said the best tacos around regardless of their meat content. Also, serves beer and wine.