It doesn't matter where in the world you find yourself, you can't beat a good festival. There's a sense of infectious excitement that seems to permeate every nook and cranny, so that whatever the focus of the occasion – music, bulls, horses or just a good old fashioned food fight – you can be guaranteed to experience an event headily awash with a feel-good atmosphere.
Different festivals have their own distinctive appeal. Here are a few to whet your appetite.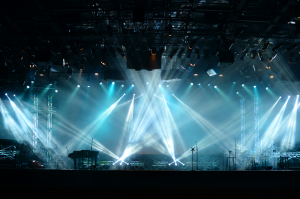 The Running of the Bulls in Pamplona
Once a little known local festival in honour and celebration of local patron San Ferman, the running of the bulls in Pamplona is now a truly international event. It is massive. Pamplona is situated in the region of Navarra in Northern Spain and the festival takes place between 6th and 14 of July.
The highlight of the week is the encierro – the famous running of the bulls. The ancient streets of Pamplona's old town become the setting for a daredevil race as the bold and the brave charge through the streets ahead of a stampede of massive bulls and bullocks (mansos). It is a thoroughly red-blooded affair and most certainly not for the faint hearted (or vegetarians!)
The Cheltenham festival – 'The greatest show on Turf'
Every year in March the quiet English Cotswold town of Cheltenham is transformed into a seething tumult by an invasion of tens of thousands of horse-racing fanatics. The Cheltenham festival pulls in around 200,000 spectators for some of the most dramatic horse-racing anywhere. Last year rider Daryl Jacob was thrown from his horse and suffered breaks to his leg, knee and elbow – ouch! Giant crowds, magnificent sporting drama and the untold bravery of those involved make Cheltenham one of those things that has to be experienced at close quarters. It is a truly intoxicating event – in all sorts of ways.
Rio Carnival
If you would prefer something slighty more exotic, march also sees Rio burst into Carnival. Held in the lead up to Lent the Rio carnival dates back to 1723. It's probably changed quite a bit over the years. It is unbelievably colourful, musical and – yes – even magical. Celebrations don't get much better than this.
Glastonbury
You've seen it on the TV, you've heard the tales of mud and mayhem, but the thing about Glastonbury – year in, year out – is the vibe. It's just a feeling. That thing about a festival bringing out the best and the most celebratory characteristics of the people involved was never more true than at Glastonbury. June 24th -28th ought to be weather proof, but the wonder of a good festival is that even if it tips it down you can guarantee that it won't put a dampener on the party. For Dolly Parton in 2014, read Lionel Ritchie and the Dalai Lama in 2015, you have to be there to feel the love!
La Tomatino
If Glastonbury sometimes gets messy, la Tomatina in Buñol in Southern Spain always gets messy. It's a food fight. It started out as a one-off incident when someone lost their rag back in the 1940s and starting flinging fruit and veg around and it has taken off from there. It's set for August 26th this year and its grown to the point where you have to buy a ticket to take part. As the name suggests, it's all about tomatoes now – they hurt less than most veg, even if they do take a bit of cleaning up.
There are, of course, hundreds of other festival events all around the world. Everywhere you travel there will be a local religious or cultural occasion that brings the locals out to party. But the magic of people coming together to cast of their day to day cares, to let their hair down and devote themselves to a day or two of unbridled fun, is always worth going out of your way for. It doesn't matter where in the world you are, a good festival is a great way to see the very best of people. Check out Lionel Ritchie – he knows about celebrating a good time!