So, my friends back home really dug my last post about movies, so I'm going to write about music now! There's a lot of good stuff around here, let me tell you! If you're a metal guy or gal, you'll be in heaven here, there's so many harder bands like that. It's so weird that this is the same place that created ABBA, which makes me laugh. I really like bands like the Knife and the Radio Department which are nice and relaxing. There are actually quite a few Gothenburg Music Venues around me, which is kind of surprising, and awesome!
I went to some concerts here at Pustervik, I saw Local Natives the other day and it was so awesome! Swedes really do know how to rock, even though Local Natives is an American band, it was a really great show, and I got drunk and danced around. Pustervik is the cool place to catch shows around here, you should see the roster of stuff that's going on. I love living so close to this music venue.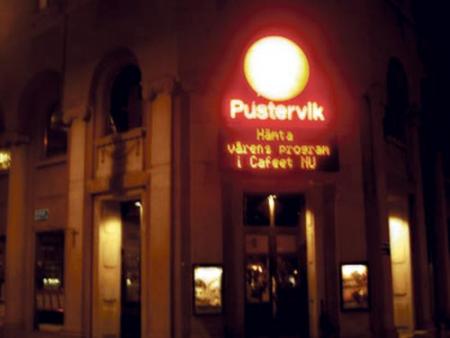 I've been to Sticky Fingers too, here in Gothenburg, what a wide array of people that play here, there's always fun dance nights on the top floor, and there's always something going on! I got some pretty horrid pictures of me dancing the other weekend, and I really don't want my parents or anyone else looking at them, I un-tag those photos in a heartbeat!
Yaki-Da is a great dance club that we frequent here, they have a lot of guest DJs who come through, and the place is sooo cute. it's definitely somewhere between mid-century modern and Victorian era with a little bit of shabby chic, but it totally works. There's a restaurant and espresso bar, and the cutest restaurant ever, it's basically one of the coolest Gothenburg music venues.