Who said the west coast is the boast coast? Whoever it was they must have surely known some of the many wonders that the Pacific coast has to offer. If you are planning on taking on one more road trip adventure before summer comes to a close we highly recommend this coast as it offer some of the most magnificent multifaceted beaches. The natural geography of the land and sea differs vastly depending on whether you begin this journey up North by by the calming San Francisco waters or down south by the dynamic southern california beaches. Below are five of our personal favorite pit stops: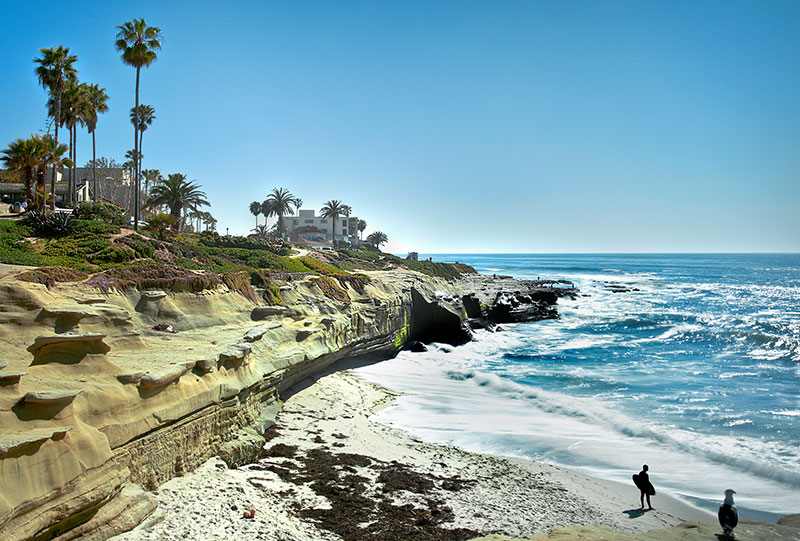 1. La Jolla
A very widely known beach and although some might say this a generic choice but it's no wonder this small cove is one of the most frequented and photographed, it is as picturesque on the surface as it is underwater. La Jolla is considered one of the best places in California to do underwater activities such as scuba diving and snorkeling thanks to the wildlife protected by the San Diego La Jolla Underwater Ecological Reserve. La Jolla cove beach runs along the Southern California coastline.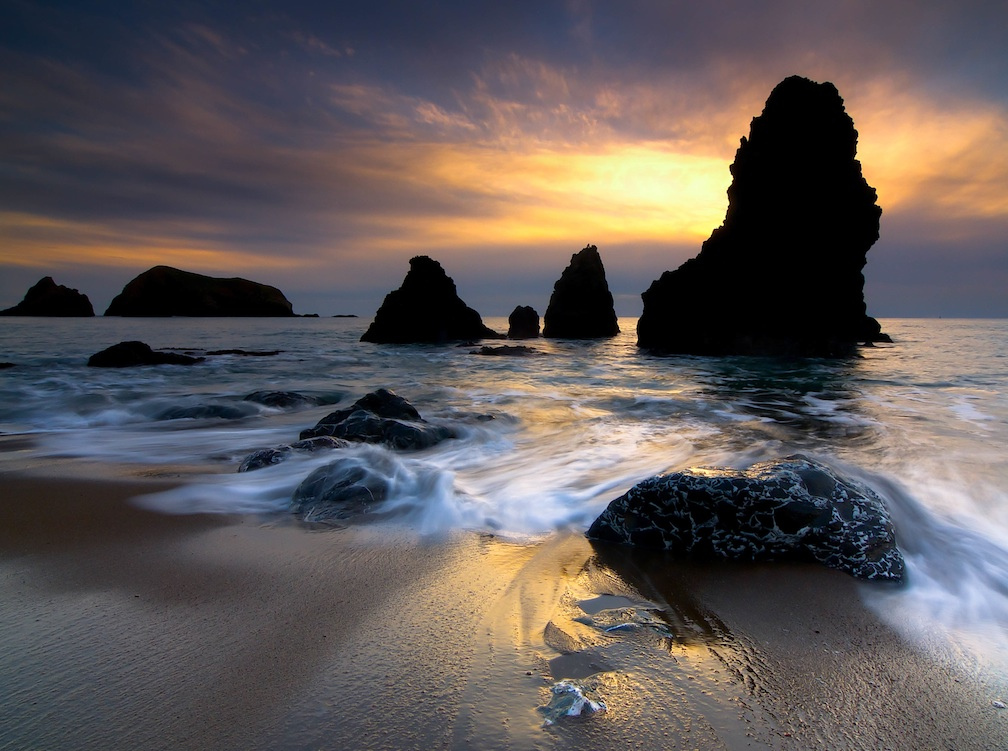 2. Rodeo Beach
We thank this beach for fooding our visual palette. Its wide  beach holds soft dark almost maroon colored sand that is made up of small pebbly stones in shades of brown, red, green and blues. This place will overwhelm you with tranquility,it is not uncommon to see writers roaming around journal in hand waiting a wind of inspiration. This tranquil spot is easy access to all and near San Francisco.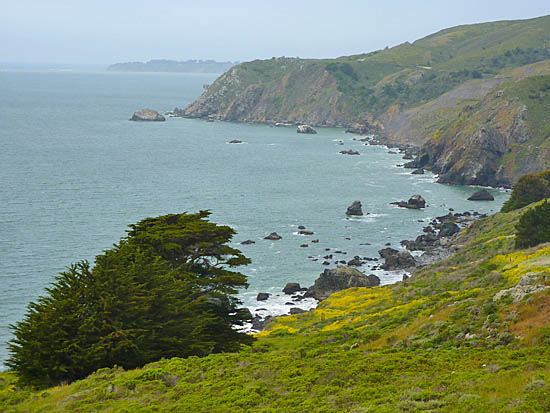 3. Rocky Point North
Surrounded by lush green hills, Rocky Point North is one of the most beautiful Big Sur landmarks. This particular coast reminds me much of northern spain beaches, a bit chilly on the skin but euphoric on the iris. This coast is 10 miles south of Carmel, Rocky Point includes staggering views, gusting winds and, near the water's edge.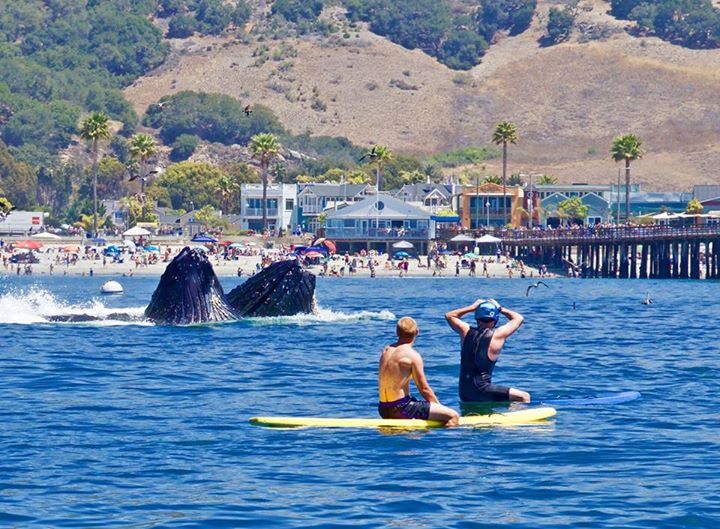 4. Avila Beach
Avila Beach is perfect place to escape and take an emotional break from the world. If the aesthetics of this place weren't enough it has an abundance of amenity-laden hotels, five star restaurants, local wine and variety of shopping for everyone. A midpoint between Los Angeles and San Francisco , located in San Luis Obispo County. This adorable Beach hold a Friday fish and farmers market every week.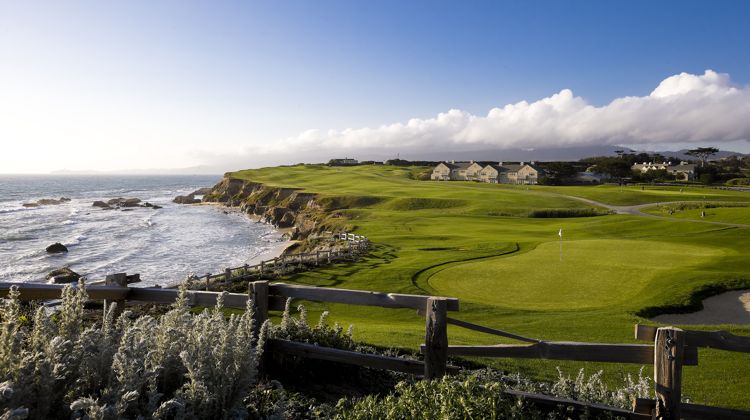 5. Half Moon Bay
Last but not least and my personal favorite, half moon Bay. A hot spot for many surfers, everything from the ocean breeze to the tall trees is mesmerizing. It is known for its big waves and big pumpkins every fall. It's surrounded by California Redwoods and is a very a popular weekend destination for Bay Area residents. This town render to me an unforgettable Northern California beach experience not to mention it has also grown a lot throughout the years and rends for a very good time.