Adventure seekers from every corner seek out the most dangerous trails in the world every year, hungry for a chance to prove themselves upon tumultuous terrain where the possibility of serious injury or death is very real. Sound crazy? For a select breed of adrenaline junkies, it's a way of life.
If you find yourself craving a bit of danger, we've got the perfect destinations for you. Reader beware, your sense of vertigo will be challenged!
El Caminito del Rey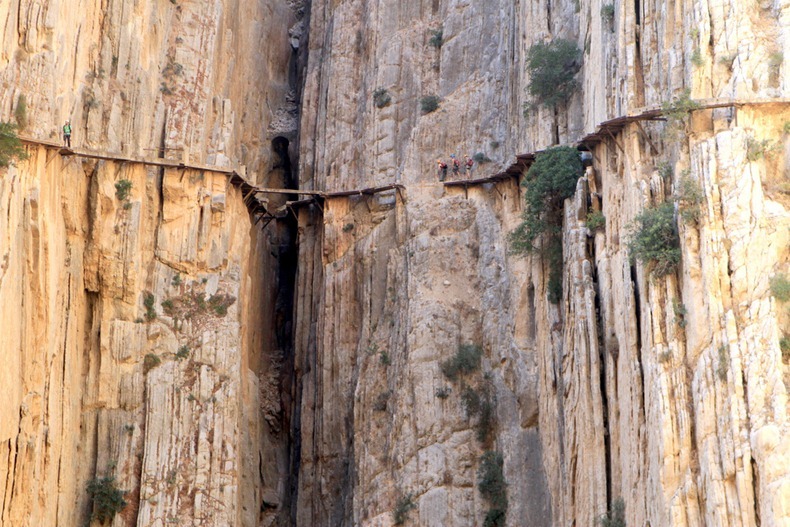 Located within Spain's Malaga province, Caminito del Rey or "Little King's Path" is a two-mile stretch of narrow paths overlooking rocky cliffs upwards to 100 feet. Originally built a century ago, the trail was designed for laborers of a local hydroelectric plant until it eventually became a featured destination for genuine thrill seekers.
What makes Caminto del Rey so dangerous is its crumbling trails and wide expanses of missing trail, forcing hikers to rely on their savvy resolve to traverse 10-foot gaps. Although Caminito del Rey is undergoind a complete rebuild and is officially closed to tourists, it hasn't stopped droves of daredevils looking to push the envelope.
Kalalau, Hawaii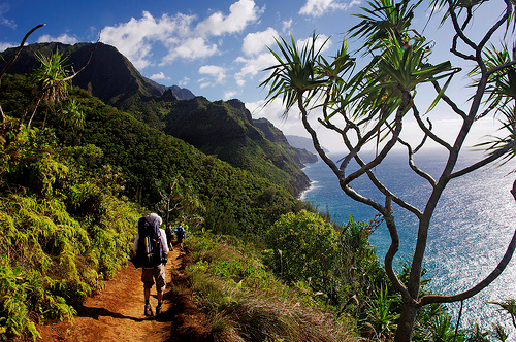 Stationed just along the Na Pali coast is a beautiful 22-mile stretch of trail steeped with vivacious jungle and sleepy volcanoes, a luscious strip of tropical paradise. But don't let looks deceive you — this beauty can quickly turn beast for unprepared travelers.
Tropical rains can quickly cause the nearby streams to swell, subsequent flooding creating hazardous and slippery conditions throughout more narrow passings. Falling rocks are a regular occurrence, threatening physical injury every step of the way. One thing is for sure, you'll want to choose the right conditions before setting out — just be advised the Hawaiian islands are highly temperamental when it comes to weather!
The Maze, Utah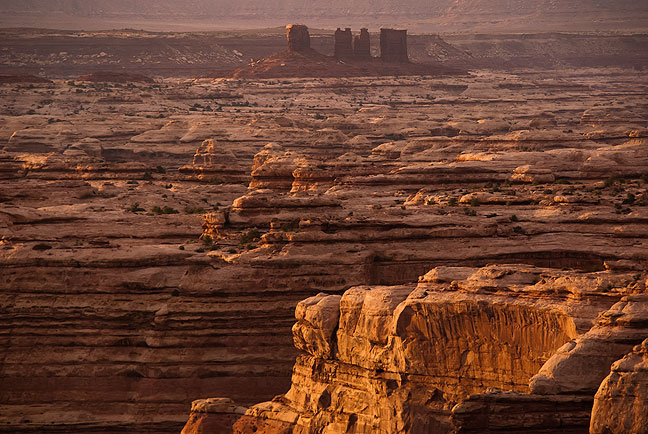 Widely considered one of the most dangerous hikes in America, The Maze in Utah is strictly forbidden among inexperienced hikers. Brimming with dead-end canyons, The Maze requires the bold to carry a certain proficiency for maps in order to make it out in one piece.
Getting lost here is unsurprisingly a common risk, requiring park rangers to stay in constant communication with hikers with each other. Fortunately, there are no recorded deaths here as a combination of tough navigation and bleak 110 degree conditions are enough to ward off those incapable of completing such treks.
Bring enough water — and a highly detailed sense of direction — if you ever step foot in Utah's Maze.