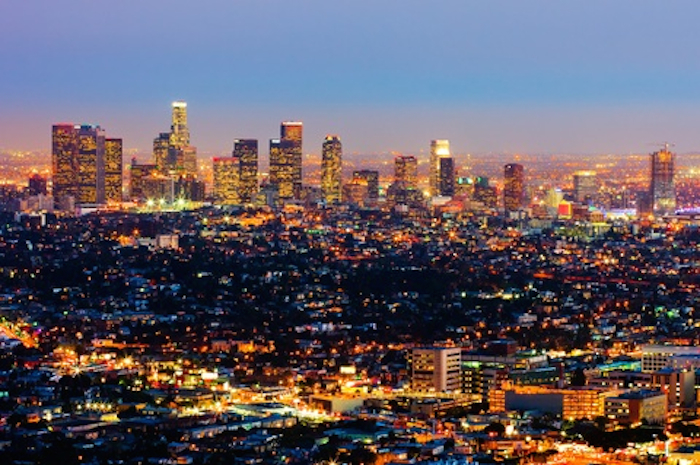 The city of Los Angeles is full of secrets. Because it has often featured on television and in movies, and because there have been so many books written about it, it's tempting to think that one knows it inside out, but even long-term residents will admit that there's always something new to discover. Here's a taster of some of the things that very few people know.
The history of LA
When it was founded in 1781, none of the settlers could agree on what to name LA (even though there were only 44 of them), so they eventually settled on El Pueblo de Nuestra Señora la Reina de los Ángeles del Río de Porciúncula (which means The Town of Our Lady the Queen of the Angels on the River Porciúncula). Mercifully, this was later shortened! Between 1822 and 1848 the city belonged to Mexico, but it was returned to the US as part of a deal to end the Mexican American War.
Hollywood secrets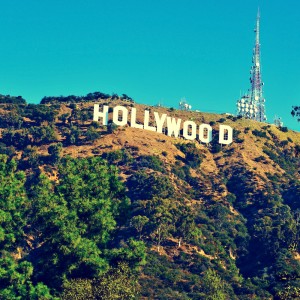 There have been many unsolved murders in Tinseltown, including the shooting of the director of silent movies William Desmond Taylor in 1922, in which two famous actresses, Mabel Normand and Mary Miles Minter, emerged as lead suspects. Other cases are still more mysterious, like that of Tammy Lynn Leppert, a beauty queen turned starlet who disappeared in 1982 and was never seen again.
Hollywood has also had its share of sex scandals, with questions raised in church and senate over the right of Ingrid Bergman to continue an acting career after she became pregnant by Roberto Rossellini while married to somebody else. In earlier days stars got away with breaching convention more easily, with silent star Clara Bow famously dismissing the exercise fad of the time by saying that she didn't need to jog.
Everybody wants to get the Hollywood look. Every year, 5% of women in Los Angeles have their breasts surgically enhanced.
The original Hollywood sign had nothing to do with the movies but was set up to advertise a new housing development. It used to read "Hollywoodland."
Weird laws
Los Angeles is sometimes seen as a city where anything goes, but the odd things people are not allowed to do there include the following:
Marrying rocks.
Making pickles in the industrial zone.
Riding a bicycle in a swimming pool.
Hunting moths under a streetlight.
Putting two or more babies in a bath together.
Allowing a dog to have sex in the vicinity of a church.
Urban legends
Although it began life as a collection of huts, LA has gone on to acquire some iconic buildings, many with fascinating stories behind them. For example, George Wyman, the architect of the Bradbury Building, only accepted the job after consulting an Ouija board.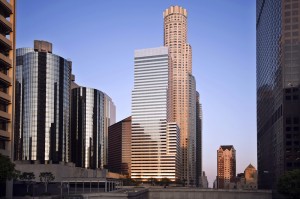 The city's impressive construction history extends to its sculptures. The spectacular Watts Towers in Simon Rodia State Historic Park were built by just one man, Sabato Rodia, over 33 years, while he also held down a full-time job.
LA is the greenest city in America when it comes to buildings, with excellent structural work and insulation, meaning that they cost a lot less to heat and cool than buildings in other cities with similar climates.
Wild LA
LA isn't only inhabited by humans. It's believed that there are around 5,000 coyotes living in the city, while mountain lions and grizzly bears are also seen there from time to time. Off the coast, it's possible to see whales and dolphins, while there are seals to be found on the quieter beaches just to the north.
It's lucky for residents that the area's fiercest predator, the saber-toothed cat, went extinct around 40,000 years ago. As big as African lions, they had fangs as long as eight inches!
The seismic city
In 1994, a massive earthquake in which at least 72 people died shook Los Angeles. It's particularly vulnerable to earthquakes because it sits beside the San Andreas Fault. This is what gives it its dramatic scenery. Despite what the movies have suggested, however, it is exceedingly unlikely that a volcano will ever emerge in the middle of an LA street.
All of California is moving southwards; in LA's case, it's happening at the rate of about a quarter inch a year. The city also moves about the same distance to the east each year, pushing up those mountains still further.
Haunted LA
With such a dramatic past, perhaps it's not surprising that some people consider LA haunted. The famous Mann's Chinese Theatre, where visitors can see the palm prints of stars, such as Jack Nicholson, preserved in concrete, is said to be haunted by the ghost of murdered actor Victor Kilian. It's claimed that the Knickerbocker Hotel is still a favorite with some of its past residents, including Rudolph Valentino and Marilyn Monroe. So famous is it as a hangout for ghosts that escapologist Harry Houdini's widow, Bess, spent ten years unsuccessfully trying to contact her husband there. So who ya gonna call? Ghostbusters? If so, the place to check out is 7708 Woodrow Wilson Drive, whose supernatural inhabitants allegedly gave Dan Ackroyd the idea for the film.
Discovering LA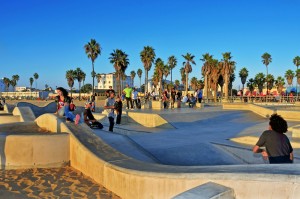 There's so much to discover in LA that as many as 27 million people visit it annually. Many take advantage of tours to discover the city, but there's a great deal that a smart tourist can find out independently, and there are always people in the bars and on the beaches who love telling the story of the city. These may sometimes be embellished a bit, but isn't that appropriate in a place where dreams are made?
Those who decide to make the trip will find it easy to get a good deal on a flight, as the city is home to America's sixth largest airport (which looks stunning and is well worth seeing in itself). There's helpful travel information at Expedia.Ca with which to make a start. There are lots of good hotels to choose from, and excellent public transport makes it easy to get around.I would recommend you to check ChameleonJohn.com , you will find coupons for many travel portals to save on your bookings.The only problem is that there's never enough time to see it all!