In the Maldives, you can see the ocean floor from your hotel room.
If you've ever said "pass" to jumping into a lake, because it was so murky you couldn't see your feet, you're no alone. The feeling can be, well, unsettling. But you'll never run into that problem at these lakes, bays or coastlines. They're the definition of crystal clear and should be considered for your next tropical destination.
Cala Macarelleta in Spain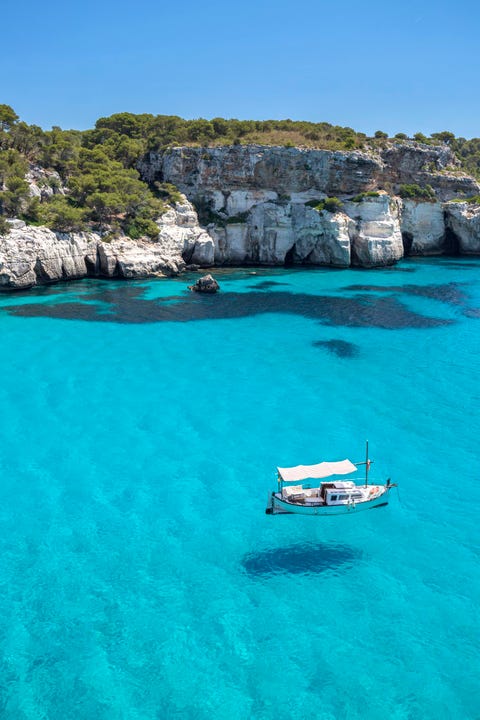 The turquoise water and pristine white sand found in this cove is world famous, despite how challenging it is to visit. But don't worry, as you can see, the terrifying and windy road is well worth it.
Jenny Lake in Wyoming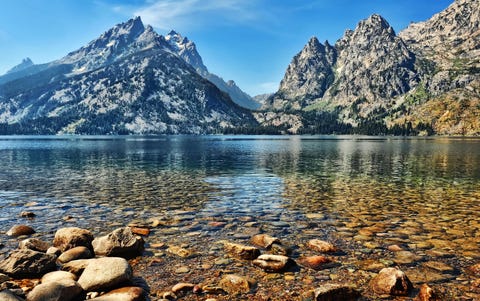 Approximately 12,000 years ago, this lake was formed when glaciers pushed rock debris to the side and carved out a canyon. Today, it's the main attraction in Grand Teton National Park — for obvious reasons.
Koh Phi Phi Don in Thailand
 
The Maldive Islands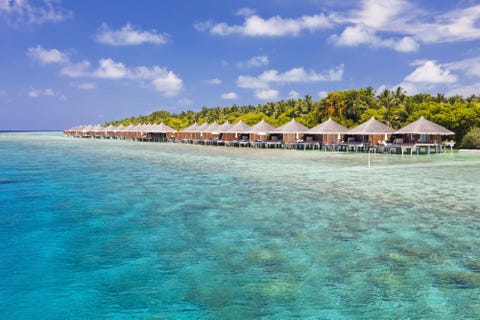 You've probably heard of these beautiful atolls (a string of closely spaced small coral islands enclosed by a shallow lagoon) in the middle of the Indian Ocean. And the crystal clear water is basically the cherry on top.
Bodrum in Turkey
 
We're not surprised ancient Turkish people decided to set up a port city near such a beautiful body of water. Today, the town even has a Museum of Underwater Archaeology for people who want to learn more about the city's main attraction.
Exuma in the Bahamas
 
This district is made up of over 636 small islands where the water and sand are so breathtaking, nature has been preserved (for the most part). However, there are a few exclusive resorts and homes for the rich and famous.
Lake Tahoe in California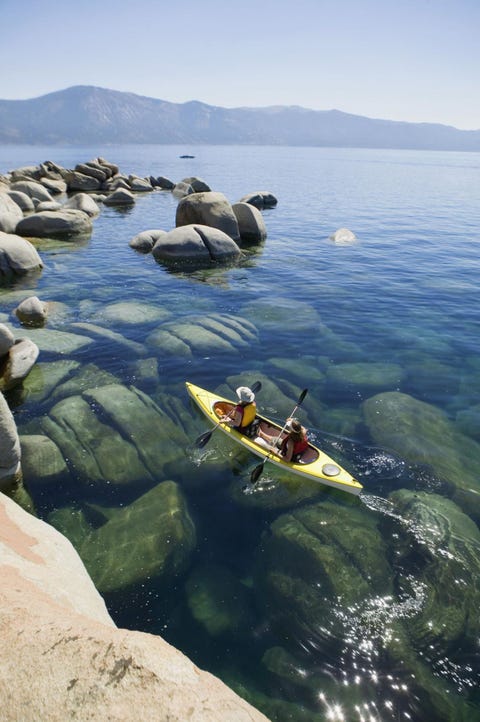 This freshwater lake in the Sierra Nevada mountains is the largest alpine lake in the country. It was formed around 2 million years ago during the ice ages (brr) and is a an especially popular destination for people in California and Nevada.
Hanauma Bay in Hawaii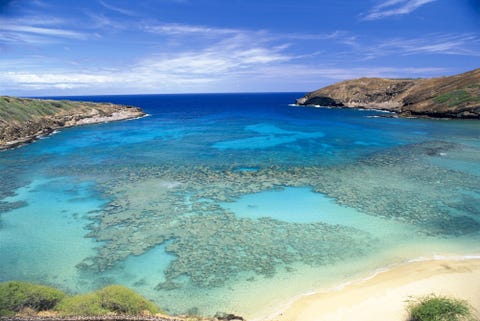 Located on the island of Oahu is this bay, which is full of shallow, clear water that makes it a popular destination for snorkelers. Even better: Swimmers are so common that the fish aren't even threatened by visitors anymore.