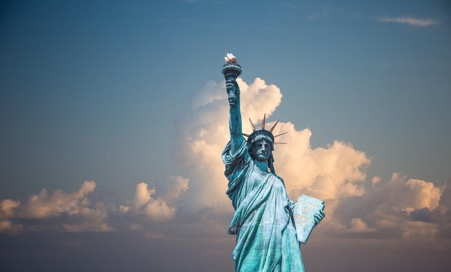 Many of the world's most beloved cities are partly so thanks to their famous landmarks. As such, here are a few unmissable sights you should definitely keep in mind on your next New York adventure. From the famous to the more well-hidden, we're going to check out some of the claims to fame behind the city so good they named it twice.
The Statue of Liberty
No checklist of where to go in New York would dare miss out this incredible towering structure. The pale green presence of Lady Liberty has become not only iconic of New York City, but of the United States as a whole. Of course, her roots are very much in France, yet today she represents the pinnacle of modern design. Her role in making New York a world city can never be forgotten and she's still as photogenic as they come.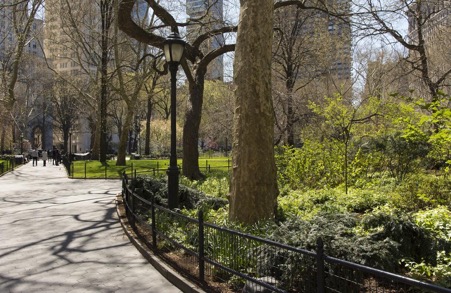 Central Park
This huge, sweeping green space in the heart of New York is a reminder that even the city never sleeps has room to showcase its own natural beauty. Tours, art installations and fitness programmes mean there's never a shortage of things to do in Central Park, but even a quiet afternoon among the scenery is blissful.
Times Square
The vibrant pulse of Manhattan never feels more alive than in Times Square. The huge neon screens and eternal crowds show the glitz of New York in ways few other places here can. While the famous New Year's parties here are one thing, the suite of shops and diners to enjoy here all year round make it somewhere to savour.
St Patrick's Cathedral
New York is a modern city, but that hasn't stopped beautiful architecture from ages past from making its mark. St Patrick's Cathedral is a superb example of Gothic architecture that wouldn't look out of place in the likes of Budapest. Renovations in 2015 have made this cathedral shine like never before.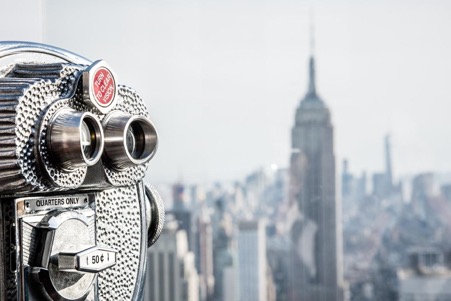 The Empire State Building
The Empire State Building is emblematic of the city, built in the 1930s in just 11 months. The tallest building in the world in its day, a title currently held by Dubai's Burj Khalifa. Even so, the Empire State Building is as awesome today as it ever has been. Urban legend says it was even once considered as an airship dock.
Brooklyn Flea
Vibrant and always teeming with bespoke clothing and the latest street eats, Brooklyn Flea has become a weekend mainstay. Vintage goodies, as well as a few entrepreneurs making their latest innovations known, have made this the place to go to experience the best shopping off the radar that New York can offer. With multiple venues under one roof it sprawls across both indoor and outdoor spaces depending on the weather, but always causes a buzz among shoppers.