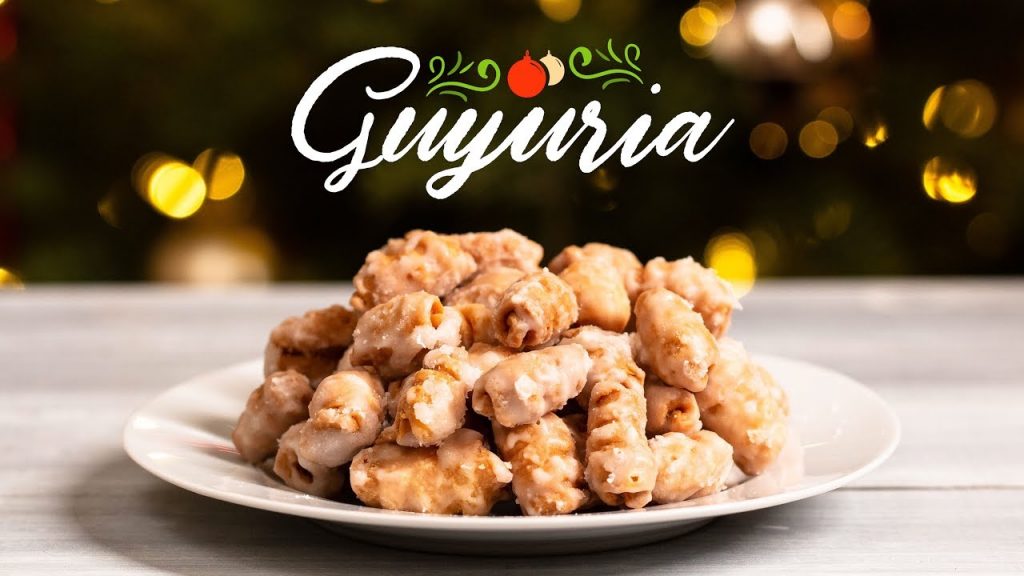 The Commonwealth of Northern Mariana Islands, or CNMI, is a mecca for great food. As a tourist to the islands, you will have ample opportunities to enjoy traditional American fare, as well as to sample the splendid range of Filipino, Japanese, Chinese, and Korean dining options in the islands, all of which represent CNMI's biggest diasporic communities. 
But it wouldn't be right if local Chamorro food wasn't first on your to-eat list. Chamorro cuisine is unique for its use of marinades and stews, fresh produce, and flavor-packing spices and acids. It incorporates the Northern Marianas's staple ingredients like chicken, fish, seafood, coconut, rice, lemon, taro, and fresh fruit in delicious and innovative ways.
Newcomers to the islands of Saipan, Tinian, and Rota, come here hungry and with plenty of space in their stomach. You're sure to be satisfied when you encounter these local delicacies in the restaurants, pubs, cafés, hole-in-the-wall establishments, and bakeries in CNMI!
Kelaguen
Kelaguen is one of the most well-known Northern Mariana delicacies, and it should be first on your list of things to try. Like a ceviche, this dish gets its flavor from the marinade it's steeped in. The marinade typically includes onions, lemon juice, grated coconut, and some hot pepper. It's most commonly made with chicken, but the fish and shrimp versions are just as good!
Escabeche
Escabeche is a dish that's common in the Latin American, Mediterranean, and Filipino cuisines, but it's found its way into many CNMI homes and restaurants. It consists of fried fish topped with a vinegar-based sauce, sometimes sweet as well as sour, and sliced vegetables. Try to sample the catch of the day in the form of fish escabeche.
Estufao
Estufao is a stew dish that's similar to the Filipino adobo. It's similarly made with chicken, pork, or a combination of the two. The meat is cooked in vinegar and soy sauce until it's aromatic and tender. This is the ultimate comfort food for Northern Mariana residents, and you should try some too.
Beef Tinaktak
Beef is not as common an ingredient as chicken or fish in Chamorro cuisine. However, it is the main ingredient of one well-loved dish, which is beef tinaktak. It's typically made with minute steak or ground lean beef, and cooked in a coconut broth steeped with garlic, onions, and tomatoes. It tastes heavenly with the staple carbohydrate of the Northern Mariana Islands: hot rice.
Motsiyas
Motsiyas is a unique meat dish found in Rota. It's made out of ground chicken, lemon juice, hot pepper leaves, and mint, all seasoned with salt and pepper. Its sprightly flavors are iconic to the island, and it's therefore a must-try if you're staying in Rota.
Red Rice
One carbohydrate that goes perfectly with most Chamorro main dishes is red rice. The red rice gets its appetizing color from achoti, or annatto, similar to the way rice pilaf gets its color from saffron. The achoti imparts a hearty flavor that goes well with the tangy, piquant, and savory sauces of Chamorro meat dishes.
Coconut Titiyas
If you want an alternative to white rice, red rice, noodles, or bread, you can eat coconut titiyas with your meal. Its texture and slightly sweet flavor are reminiscent of Filipino kakanin, or rice cake. Perhaps you'll want a side of titiyas to cool your palate from spicier Chamorro foods.
Guyuria Cookies
Guyuria cookies are also known as Chamorro jawbreaker cookies for their rather tough texture. But they are delicious and satisfying to eat all the same! A traditional recipe includes coconut milk as well as flour, butter, sugar, and salt. It's finished off with a coating of simple syrup. See if you can get a serving for you and your companions at a CNMI bakery.
Brojas
Brojas is the name for Chamorro sponge cake, which is similar to pound cake. Its ingredients are quite simple, but when baked, they result in a light and decadent taste. The richness from brojas comes from the use of evaporated milk, while the slight zing comes from lemon flavoring. You will want to have this for dessert—or on its own, with coffee—when you're enjoying it in the Northern Marianas.
Lantiyas
Lantiyas or latiyas is a custardy pudding-like dessert. It can be made with evaporated milk, condensed milk, or coconut milk. The custard can be set atop a store-bought sponge cake or a hefty serving of brojas. The dessert is finished off with a light dusting of cinnamon. People's personal recipes of lantiyas may differ, but it remains a well-loved treat to everyone in CNMI.
Conclusion: How to Enjoy the Cuisine of the Northern Mariana Islands
For best results, ask for recommendations from the locals. They will let you know which Chamorro dishes you might like, as well as the names of restaurants, shops, or bakeries that serve them. Another option is to look throughs online directories or e-yellow pages, where some of the most trusted Chamorro establishments are listed.
If you're traveling in a group, you may want to order family-style so that everyone can sample a little bit of everything. Then, you can decide on your favorites and what dishes you should order for your next meal.
Lastly, come to CNMI with an open mind as well as an empty stomach. You may encounter local ingredients and combinations of flavor that you wouldn't at home. But trying them out, and wowing your taste buds in the process, will be the highlight of your trip to the Northern Mariana Islands!