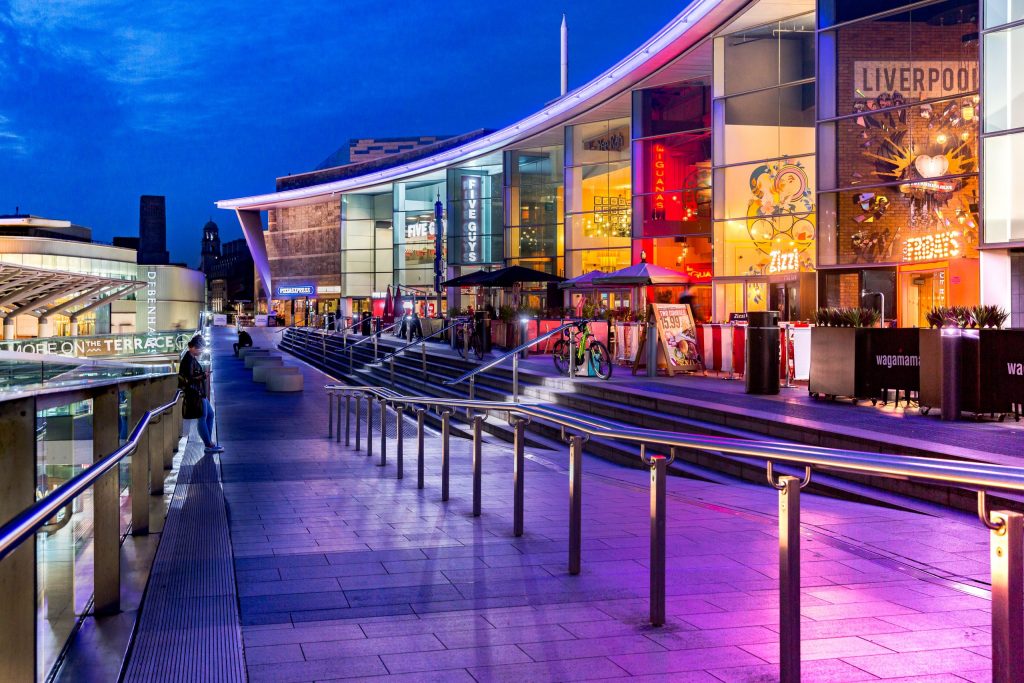 Need to look for some last minute gifts for the holidays? Just another reason to visit Liverpool One. With a variety of shops to choose from, you will be able to get something for everyone on that list.
The Shopping
From footwear to books to electronics, there are plenty of stores out there to choose from. Do you need to find the perfect stationary set for your sister? Or how about some accessories for your mom? Looking to find that perfect coat for your dad? You will be able to find all of these things at stores at Liverpool One like Adidas, Apple, Flannels, Guess, Pandora and the Body Shop…just to name a few.
Even if you are looking for toys of gift cards, you will be able to make Liverpool One your one stop shop for everyone on your Christmas list this year. Plus, it is a great place to window show and browse so you can put things on your list!
Eating
Of course, during a long day of shopping, you need to eat! Liverpool One is the perfect spot to grab a bite to eat and sip on a cocktail while taking a break from crossing off your shopping list. From coffee to gourmet burgers to Mexican food, there is a taste for everyone. Some of our favorite stops are Costa Coffee, Barburrito, John Lewis Restaurant, Pizza Express and The Club House.
Enjoy the View
Make sure to take your time when out and about at Liverpool One. It is such a gorgeous area to walk around and Christmas is one of the best times. Liverpool One transforms into a winter wonderland with Christmas decorations and music at every turn. Plus, you can always end the day checking out a movie at the theater or visiting the museum! And don't forget to take the time to treat yourself at a beauty bar or massage lounge, conveniently located onsite!
Make sure to bring a jacket so that you can stay warm while checking out all that Liverpool One has to offer, but if do forget one, at least there are plenty of shops to shop at for a new one!