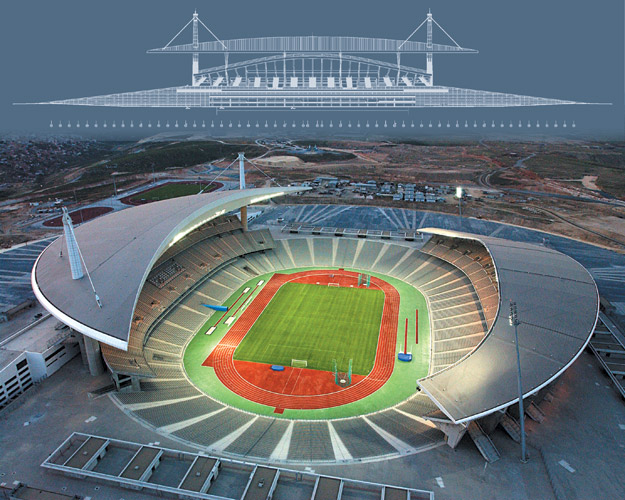 Named in honor of famous founder and first president of the Republic of Turkey Mustafa Kemal Ataturk, the Ataturk Olympic Stadium resides on the outskirts of Capital City Istanbul in Ikitelli. After its inception in 1997, construction began in 1999 and was completed in 2002 to become the largest stadium in Turkish history. What began as a campaign in hopes of hosting the 2008 Olympic Games ended in a losing effort when the games were eventually played in Beijing. However, there stood the massive stadium that held a capacity of 80,000 spectators and cost a staggering $140 million dollars to build.
Earning an impressive "5 Star Sports Complex" title from the UEFA in 2004 and a "First Class Venue" label from the IAAF and IOC enabled the stadium to still host hundreds of sporting events both on a local and national scale. The 2005 UEFA Champions League Final between A.C Milan and Liverpool F.C was held at the Ataturk Stadium along with locally renowned Galatasaray SK practices and home games in 2003-2004. After much scrutiny from opposing teams for a seemingly "unfair home field advantage", Galatasaray returned to its Ali Sami Yen Stadium but made its way back to Ataturk field to partake in the UEFA Champions League.
More future endeavours surround the Ataturk Stadium as UEFA officials have begun plans to host the Euro 2016 football championships at the venue. After much consideration of the capacity of the Euro 2016 championships it was clear improvements and enlargements were needed to meet UEFA regulations for such an event. Construction began in 2011 to increase maximum capacity to 90,000 that will eventually label it the world largest stadium with all seats covered. An additional 44 skyboxes will be added to the already existing 36 to equal 80 skyboxes in hopes to further accommodate VIP guests and media outlets.
Transportation
Metro Rail System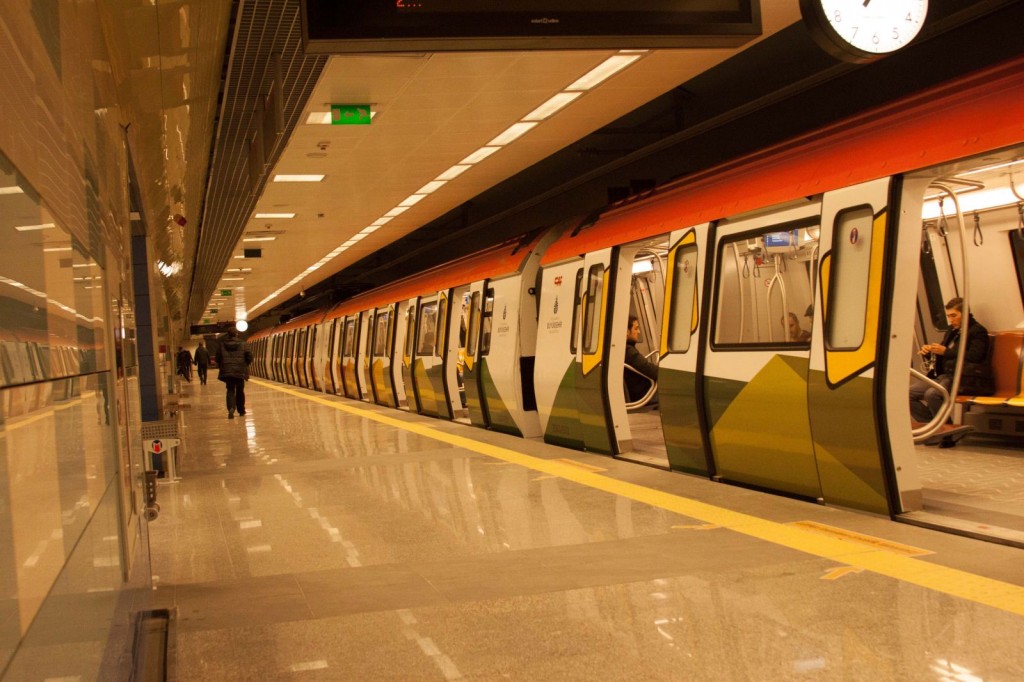 Construction of the underground railway system began in 1992 opened for public use in 2000 and remains booming and expanding today. Locals and tourists alike suggest the metro system is the most cost effective mode of transportation around Istanbul and Ikitelli. Public transportation records show that of the 13 million inhabitants the metro and light rail combine to serve over 2 million passengers daily. The Tunel is the oldest running rail line in Europe and considered third oldest in the world since its first run in 1872 and with obvious technological modifications it remains a main source of transport.
Similar to the Tunel is the light rail funicular line created in 2006 that doesn't quite cast a shadow over the old school but rather shares the load. While the Tunel rail system has over 15,000 passengers a day and consists of over 50 station to station stops, the new light rail system has fewer stops and more frequent running times. Between Kabatas to Taksim Square is about 600 meters of rail line and climbs an impressive 60 meters in 110 seconds. Ultimately, the rail system is a traveler's best bet to and from the Ataturk Airport in Istanbul and the Ataturk Stadium.
Metro Bus System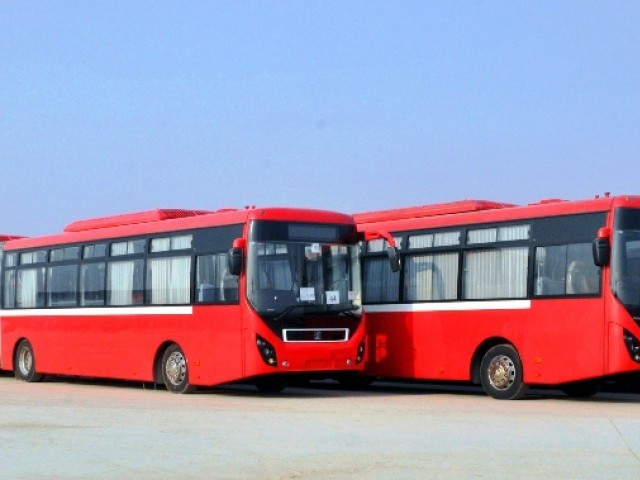 A more popular and coincidentally more crowded mode of transport is the Bus Rapid Transit System that is comprised of more than 5,300 vehicles in its operation. Since 2005 the steady increase of above ground transport has the BRT accruing more than 30% of the nation's transportation duties. The total daily ridership is more than 3.2 million between the Metrobus system and normal routed bus system. While it is a normal mode of transport, convenience is met with style in that majority of the buses are Mercedes Capacity, Mercedes Citaro and Mercedes Benz.
Food Near the Stadium
Mikla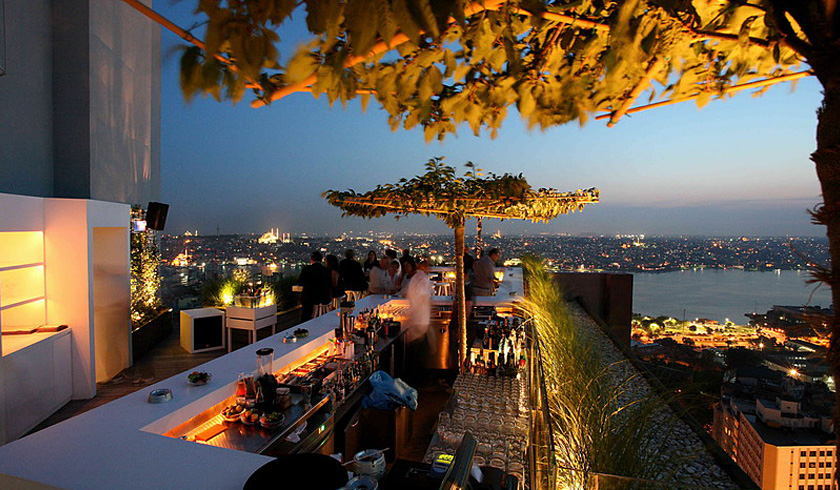 Take in the local beauty while taking in the local food at Istanbul's famous Mikla restaurant. Chef-patron Mehmet Gurs has long since claimed his food and environment is a perfect reflection of his Turkish and Scandinavian background that keeps Mikla at the forefront of Turkish dining. Besides the contemporary Turkish dishes and stylish furnishings and dining arrangements, Mikla ambiently lies in perfect view of the Hagia Sophia and Topkapi Palace. Since opening in 2005 the Aegean Octopus, salted and dried beef with humus and pistachio paste along with a warm mulberry soup with cinnamon crumbs is why Mikla is food destination number one in Istanbul.
Cokcok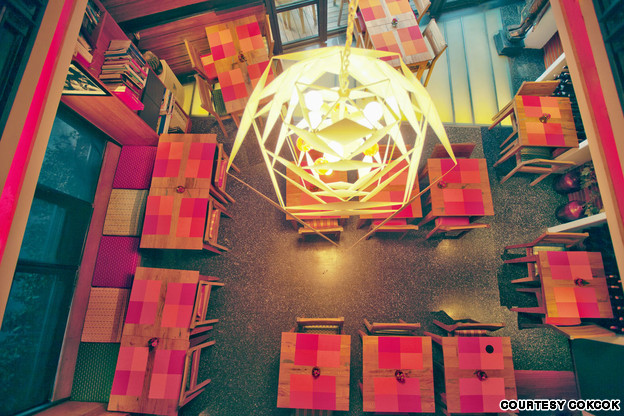 Fine dining at its finest, Cokcok (pronounced chok-chok) is appropriately translated as "plentiful" in Turkish. Much like Mikla the luxurious ambient environment keeps tourists and natives alike crowding the small secluded restaurant. Wildly straying away from local cuisine, Cokcok is the ultimate contemporary Thai restaurant located in Beyoglu, Turkey. Chef Nuch, who holds celebrity status in Thailand, produces favorites, such as stir-fried beef and curried duck with the addition of dishes like house-made ice cream, poached pear and lobster in garlic sauce. The decor is equally and invitingly different as its main structure is light and dark wood with colored and stained glass accents bringing about an entire dining experience.
Sunset Grill & Bar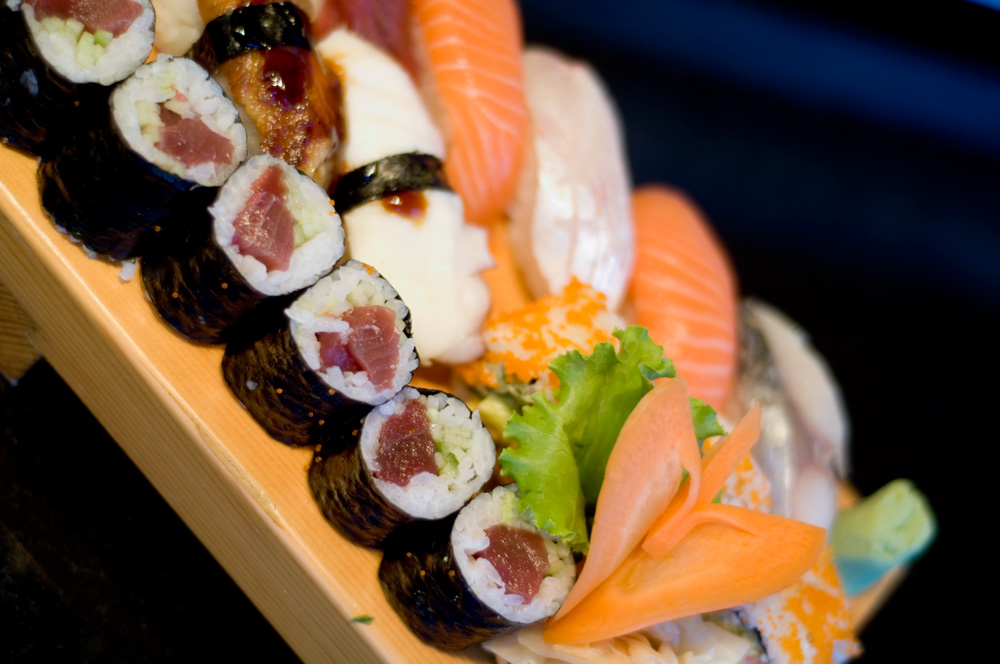 An insanely brilliant combination of Turkish delicacies is met with Mediterranean and Japanese style dishes and flair. Sunset Grill & Bar is the first Turkish restaurant to add a Sushi bar and does so in stellar fashion. Executive chef Hüseyin Arslan and chef Hiroki Takemura form a force that creates some of the best Turkish and Japanese fused dishes by throwing your taste buds far away spices grown in the restaurants own back yard. The restaurant grows its own herbs in the garden, produce wines in its vineyard in Bozcaada and has Turkey's most precious wine collection in its possession. What is a "Sunset" Grill & Bar without a perfect view of Bosphorus that creates a reportedly "astonishing" sunset view.
Hotels
Retaj Royale Hotel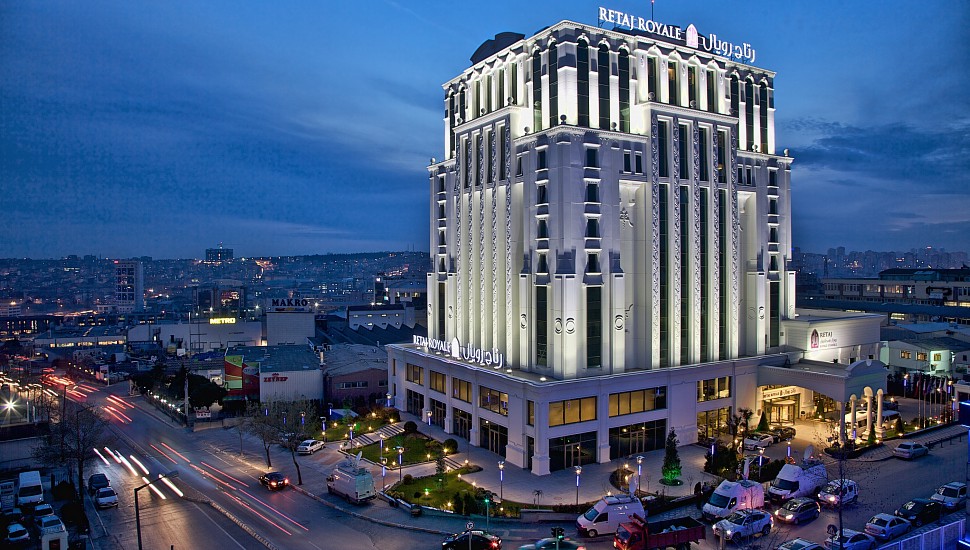 Located in outer Istanbul and conveniently only 3.7 miles away from Ikitelli and the Ataturk Stadium, The Retaj Royale Hotel beautifully accommodates travelers in a business and pleasure way that truly is Royale. The hotel includes an indoor pool, fitness center and spa facilities along with personal LED television in each room. Active free wi-fi for every guest with chic furnishing comes standard along with beautiful marble floors to encompass the jet bathtubs. Famous ZemZem restaurant inside the Retaj Royale provides both local and contemporary dishes along with snack services and non-alcoholic beverages. Free shuttle services from the hotel provides easy access to surrounding shopping, eating and more importantly "Olympic" venues.
Hotel Wyndham Petek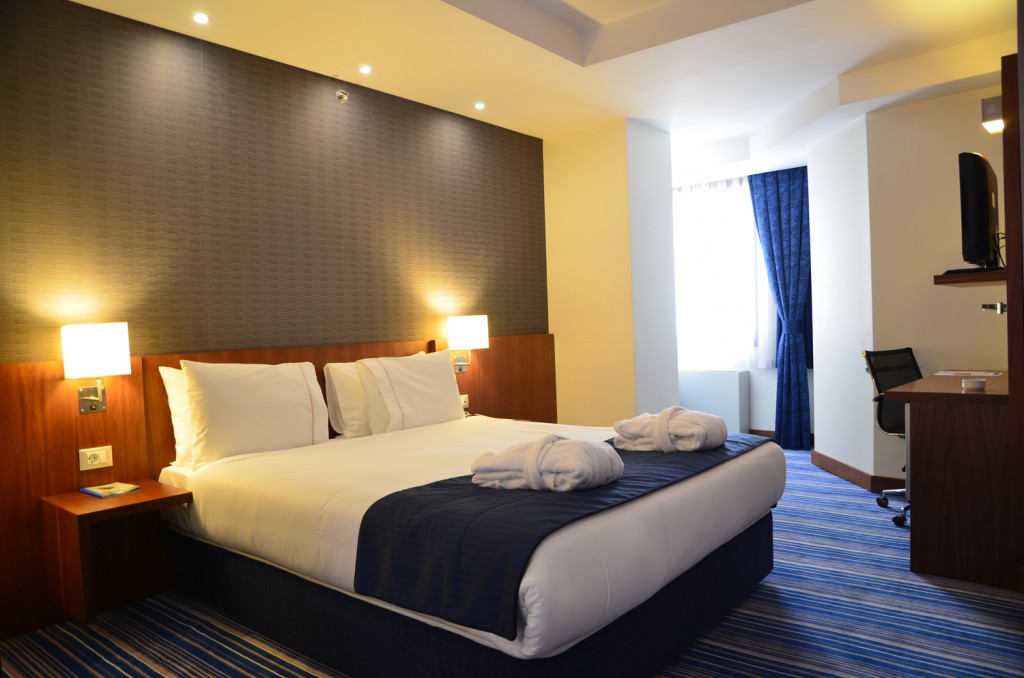 Similarly located in Istanbul, 4 miles away from Ikitelli and 3.5 from the Ataturk Airport, Hotel Wyndham serves both locals and tourists alike with convenience and luxury. Also equipped with an indoor pool, spa facilities and fitness center, Hotel Wyndham competes with the best hotels surrounding Ist
anbul. Receiving an impressive 9 out of 10 rating from Booking.com labels Hotel Wyndham Petek atop the list of highly suggested booking ideas from thousands of guests who left satisfied. From the reportedly excellent service, flat screen TV's and beautiful suites equipped with personal spas, there's no question why they remain atop the list. The Almina restaurant inside serves breakfast, lunch and dinner along with a lounge bar and fully functional vitamin bar.