After our marathon flight and day in Barcelona allowed to sleep for a full 8-hours in a bed! That was definitely a nice change from the uncomfortable seats on the airplane but who am I to complain, I was in Barcelona. After having a quick breakfast of Jamon iberico Bocadillos, Spanish sandwiches, we took a trip to Gaudi's  unfinished cathedral; La Sagrada Familia. La Sagrada Familia was designed by Antoni Gaudi, one of the most revered architects in the world.
At first we were only going to walk around the outside but as soon as we arrived we knew that it would be a huge mistake not to go inside. After waiting in line for 30 minutes we finally gained entrance into one of the most incredible buildings I have ever been inside. The cathedral itself is spectacularly huge, the whole scope of the place looks to be the size of small sport stadium. The architecture itself is quite impressive, especially knowing that construction began late in the 19th century.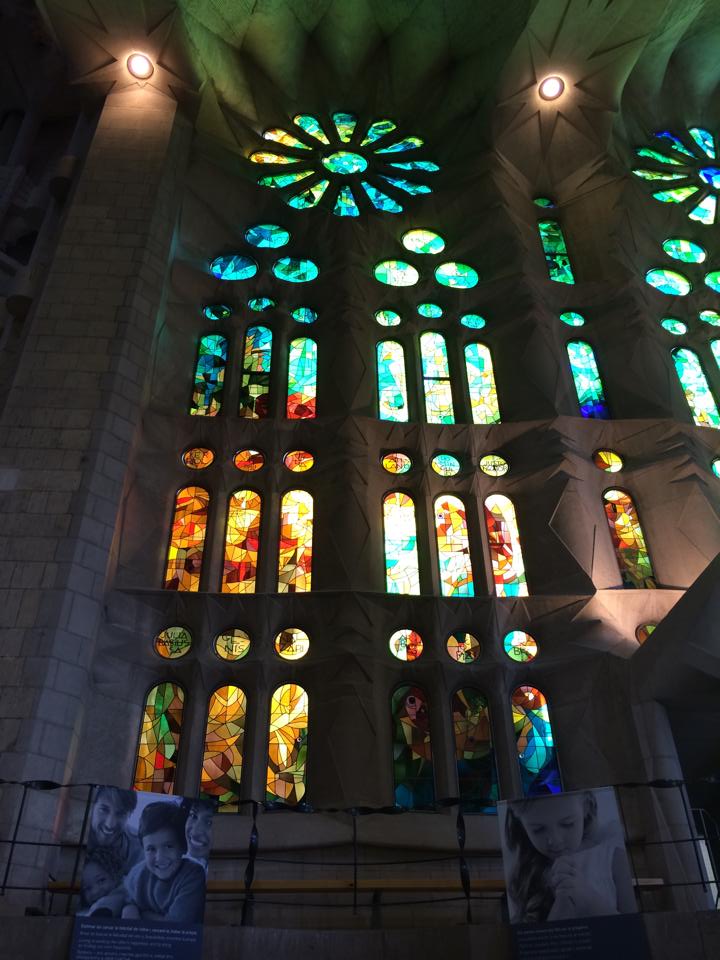 After spending nearly an hour in the Cathedral alone we decided to check out the museum below the cathedral. The museum itself features a model of what the cathedral will look like when it is finished in 50 years. It also has a bunch of Gaudi's art that is super cool. I particularly like this sculpture.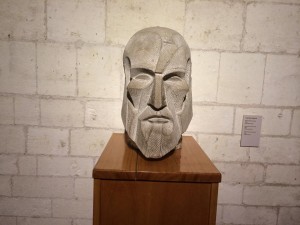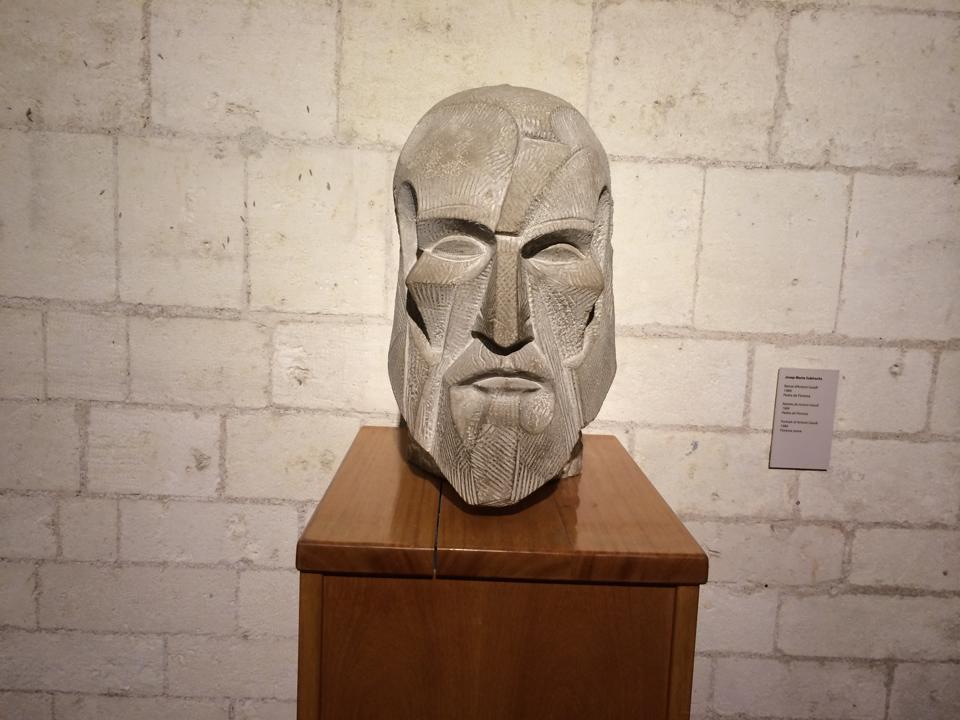 After the museum we were all pretty famished so we stopped by a local deli (?) that had a pretty spectacular lunch special. It was about 9 euro for  two tapas, an entree and dessert.
For the tapas I got some chorizo and calamari, the entree was pork chops and dessert was flan. It wasn't the most expensive or fancy meal we had on the trip but it was actually pretty solid!
Following lunch we hiked up to the Picasso museum which was essentially "down town". I'm not sure if it was because we were exhausted or the museum was lacking Picasso's more famous works but we were not too impressed with the museum. I'm not proud to say it but I think we only spent about 30 minutes in the museum before we decided that we had enough art for one day.
Next, we head over to one of my favorites spots on the trip. The market or Boqueria. This is no regular market though! The place was packed with all different kinds of meats, cheeses and produce that you don't typically see in the U.S.
I was like a kid in a candy store and I picked up some stuff to make dinner for the night. I grabbed about two pounds of langostine and what I can only describe as an bag of fresh mussels. We made our way back to the apartment and I cooked the langostine in a bed of piping hot salt while the mussels cooked in white wine with some fresh tomatoes, garlic and shallots. We ate our fill and hit the hay, ready for a new adventure tomorrow.