Venice Beach is one of the go-to destination for anyone traveling to the Los Angeles area. Known for its hosting of the more eclectic individuals in LA, Venice Beach is home to artists, musicians, and muscle builders alike. Walking down the boardwalk visitors are sure to see vendors, artists, and side shows performances. One of the best things about visiting Venice Beach, however, is getting to try all sorts of different cuisines. Mexican food, burgers, seafood, bars, and pubs… almost anything you could want you can find at Venice Beach. We take a look at some of the best eats on Venice Beach.
The Sidewalk Cafe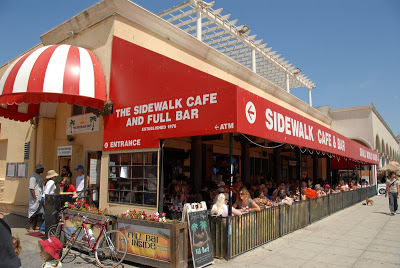 Located directly on the Venice Beach Boardwalk, The Sidewalk Cafe is a number one destination for anyone traveling to Venice Beach. Diners come for some great food and stay for a front row seat to some of the best people watching in Southern California. Open for breakfast, lunch, and dinner, The Sidewalk Cafe serves American, Mexican, and Italian cuisine and includes a fully-stocked bar. For the past 25 years, The Sidewalk Cafe has been hosting travelers from around the world, and with its prime outdoor seating it makes for a great place to stop for a meal or just enjoy a drink in the beautiful California weather. Stop by on Saturday or Sunday for their famous champagne brunch!
Poke-Poke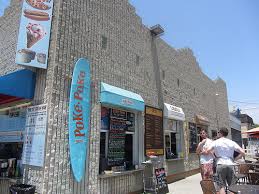 Not only is Poke-Poke the first ever poke (pronounced pok-eh) deli in Los Angeles, it's also one of the best and freshest places to grab a bite to eat on the Venice Beach Boardwalk. The poke, a traditional Hawaiian dish typically comprised of Mahi and diced vegetables, herbs, and spices, is made to order — diners are able to add toppings like crushed macadamia nuts, wasabi, jalapeno, or kale. Directly across from Muscle Beach, Poke-Poke is another fantastic spot to take a break from the beach and do some awesome people watching. The restaurant even offers a limited delivery service for those staying within the area.
 El Huarique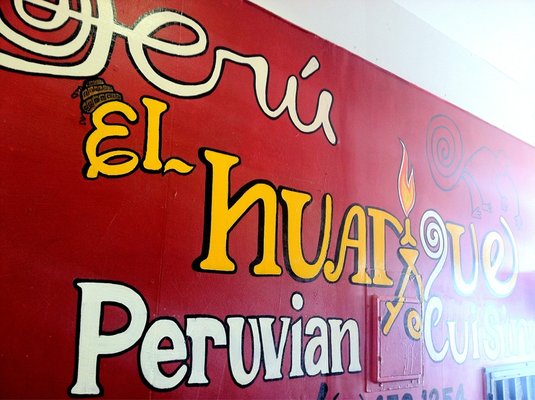 Tucked away in a small food court area on the oceanfront walk, El Huarique is famous for its low prices and expansive Peruvian menu. At the top of the list comes the ceviche: "Fresh raw fish cooked in lime juice, Peruvian spice and aji limo, roccoto aji (chili) served with Peruvian corn, sweet potato and a leche de tigre shot." El Huarique not only serves some world-class ceviche, but also breakfast items, sandwiches, rotisserie chicken, and more. The restaurant is also available for delivery and private catering, making it much more than one of the best eats on Venice Beach.