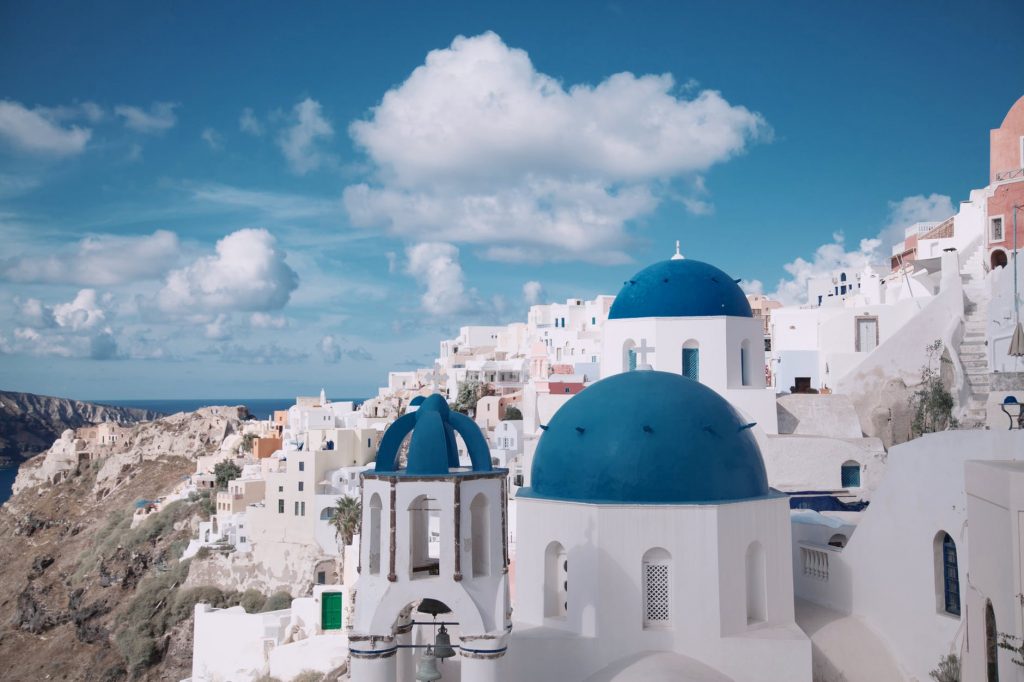 For years travelers have been enjoying holidays in Europe. With each different country there is a new culture and history to explore and amazing new sights to see. From the world's best art museums to marvelous coastlines, Europe has something for everyone. And if you've always enjoyed the luxurious castles in Europe, the best places available can have you living like a king or queen.
Luxury options are available in the United States too. If you are interested in traveling to sunny Southern California after your European vacation, see here for more info.
Best Places to Stay in Italy
If you have been dreaming of a Mediterranean beach holiday, then Villa Stella Marina in Capo Coda Cavallo, Italy is the place for you. The setting is truly idyllic and you could spend hours or days listening to the gentle lullaby of the waves on your private Sardinian beach. The estate accommodates 16 guests, with 8 bedrooms and also features an outdoor pool. Flowering vines flow over stone walls and multiple outdoor sitting areas overlook the sea. Two housekeepers and a cook are available at your service. Beautiful artwork adorns the cream colored walls, and the seclusion of the villa makes this a peaceful hideaway. The long range views are simply stunning, and will take your breath away.
For the ideal marriage of historical charm and modern comfort, consider a holiday at Tria in Martina Franco, Italy. This trullo villa is right out of a storybook with its dry stone walls and conical roof. The trulli architecture is found in the Ostuni area and is part of a UNESCO-designate World Heritage site. Inside, the curved stone arches and wood beams form a beautiful structure superbly decorated and alive with warmth and charm. A heated outdoor pool is available and the white billowing clouds dance beautifully overhead. For evening entertainment there is a complete outdoor kitchen and alfresco dining area too.
Best Place to Stay in Switzerland
Heinz Julen Loft in Zermatt, Switzerland is a an architectural marvel, with its use of glass, steel and polished concrete. Stunning windows span floor to high ceiling and nature and the beautiful surroundings become your mesmerizing view. This contemporary space is extraordinary in its design and elegance, with touches like a table suspended by cables that appears to float in mid-air. Sitting areas are arranged to face the windowed wall and you could spend hours gazing at scene before you. An elevator or stairs take you to the mezzanine level, where you will enjoy more seating and bedrooms. For avid skiers a lift is available just a two minute walk away, and in the evening you can enjoy the warmth of the sauna the villa provides.
Best Places to Stay in Greece
If you find yourself yearning for a Greek Island holiday, you should look at Harmonia on the island of Zakynthos in the Ionian Sea. This luxury villa features solid stone walls and exposed wood crossbeams that bring a rustic feeling to this estate. The interior decorations are soothing and comfortable seating areas let you relax and gaze upon the sea and the neighboring island of Kefalonia. Outside, the stone terrace surrounds an infinity swimming pool with hydro-massage to help you soak your cares away. Evening alfresco dining can be both cooked and served on the patio, and cocktails and wine will be available at the adjacent bar. There are four bedrooms including a master with a beautiful stone arch, and the villa accommodates up to 8 guests.
Villa Rana is tucked away on a hillside on the beautiful Greek Island of Corfu. The island is rich in history, with Venetian, British and French influences prior to 1864. This luxurious villa is perfect for a family getaway or a romantic honeymoon. An infinity pool and canopied sun loungers with sheer curtains will beckon you outside to enjoy the phenomenal view. Adjacent to the pool you will find an alfresco dining area, and the upstairs deck features a beautiful sitting area and hot tub. The green hillsides fan out before you and frame the distant sea view perfectly. Inside the villa offers open concept living areas, and three bedrooms and four baths that accommodate up to six guests. Locally, be sure to visit Corfu town and enjoy it's winding medieval roads and the Venetian fortresses there.
Best Place to Stay in Spain
For a true fairytale experience in Spain, be sure to stay at The Yellow Castle in Andratx. This stunning estate is located on a private peninsula and offers panoramic views of the ocean, the Tramuntana Mountains and Mallorca. Outside living is superb here, as the pool runs along the length of the house and features an infinity section too. Blossoming flowers surround stone railings and the sun loungers are positioned so you can relax and take in all of the view. Mediterranean gardens and magical stone paths beckon you to explore everything around you. Inside the home is elegantly decorated, with a pastel color palette. Light flows in from perfectly placed windows to illuminates the living areas and bedrooms. There is a billiards lounge, gym, sauna, and a piano perfect for entertaining in the evening. The estate features sleeping accommodations in both the Main House and Guest House, with 6 bedrooms and 7 bathrooms overall.
If you have always dreamed of enjoying an incredible European holiday, you can now stay at a luxury retreat and offer your family and friends the journey of a lifetime. You'll celebrate these memories for years to come.