Winter sports are growing in popularity, especially the more adventurous and extreme pursuits such as snowboarding. With this in mind, here is a selection of winter sport destinations that should not be missed out on during any lifetime.
From figure skating to freestyle skiing, the growing popularity of the Winter Olympics has created more demand for winter sports. Who hasn't found themselves riveted to the TV as competitors from countries one has never before heard of, battle it out in sports one had never before heard of, either?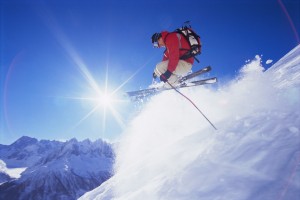 It's one thing watching it on the TV, but it's quite another thing trying it for oneself. Taking part in winter sports is some of the scariest, most adrenalin-producing, exhilarating experiences one can have. Added to that, the best destinations for winter sports have panoramic vistas that will remind you that you really are on top of the world.
Whistler, Canada
Whistler is built around winter sports and in terms of all-round facilities and professionalism is one of the best-equipped resorts in the world. Make no mistake; people here are serious about skiing. Visitors come from all over the world to visit the slopes, including the many international professionals who hone their skills on Whistler powder. It's also one of the best downhill skiing destinations in the world.
Niseko, Japan
A relative newcomer in comparison to the classic ski destinations of Europe and North America, Japan has some of the best mountains – some of which are live volcanoes – in the world for skiing. Up-and-coming Niseko has a growing international reputation, breathtaking views and unique dining and nightlife options.
Chamonix Mont Blanc, France
Possibly the most dramatic destination in the whole of the Alpine region, this veteran skiing resort, first established in the 18th century, rests in the shadow of the towering Mont Blanc, the highest peak in Europe. Its après-ski events are almost as well known, making this one of the most cosmopolitan and exclusive ski resorts in Europe.
Cradle Mountain, Tasmania
For those serious about winter sports – the type who trawls the globe for the ultimate destination and adrenalin kick – Cradle Mountain, in the heart of Tasmania's St Clair National Park, is considered the perfect slope. It's rather thin on facilities and nightlife, but for die-hard winter sports fans, the breathtaking views here are what count.
Tips for planning a trip
No winter sports enthusiast should embark on a trip to a snow-cladmountaintop without the proper gear, which will keep you warm, dry and safe in some of the world's harshest environments. As winter sports become more visible, a good selection of stylish yet functional ski jackets with zippers, waterproof pockets and thermal linings are now available both online and in specialist stores.
Don't leave it until it's too late to plan a trip of a lifetime, with the kind of life-affirming thrills and adrenalin rushes that ought to be on anyone's bucket list. Winter sports may well change your opinion of winter and make you long for the cold climate and sub-zero temperatures.