While Nicole is giving us her updates from Sweden I thought I was going to take a break from posting on the blog but it's been a couple weeks and I've been itching to write so I figured I would give you guys some tips and tricks on how to make the best out of your cruise experience. I have done a couple cruises with friends, family, and girlfriends. A cruise is one of those experiences where it is hard not to simply be a tourist. Your destinations are always pre-planned for you and you don't have much time to explore the port city where your ship stops to refuel. But over the years I have found a few hidden gems that are not filled with college-aged spring breakers just looking for a cheap drink . This week I'm outlining the best places to grab a drink in Freeport in the Bahamas. So get your taste buds ready for some of the best Mai Tai's in the Bahamas.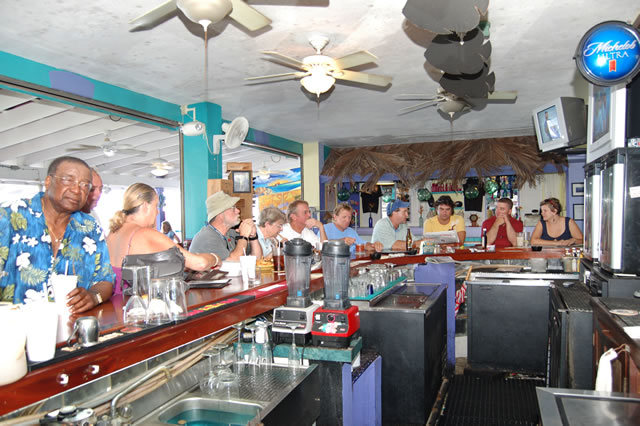 Rum Runners
Rum Runners has a great dive bar vibe with some of the best cocktails on the island. It is really a treat to see Greg break open a coconut with an enormous machete with ease. I definitely recommend any of their rum drinks if you are stopping by this little haunt. The food isn't bad but whenever I am in the Bahamas I always prefer to grab some greasy street food after I have gotten good and sloshed at the bar but that is just my opinion. They have a friendly staff and some fun mix that is great for everybody over 18.
Red Beard's Pub
If you are in the mood for a more traditional "American" style sports bar experience Red Beard's Pub is the place for you. They have televisions broadcasting the biggest sporting events from America and some soccer games for non-american's. This might be a great place to drop off your sports loving vacationers while you hit up the club. Also this place has probably the cheapest drinks in Freeport and nightly drink specials. $6 shots of Patron is nothing to sniff at when you are in a tourist destination.
Bahama Mama Bar
This is the only bar in Freeport that is open past 3 a.m. and if you are lucky enough to stop by on a Thursday all drinks are 2 for 1. This is the best place to tie one on early in the day before you move on to classier establishments.