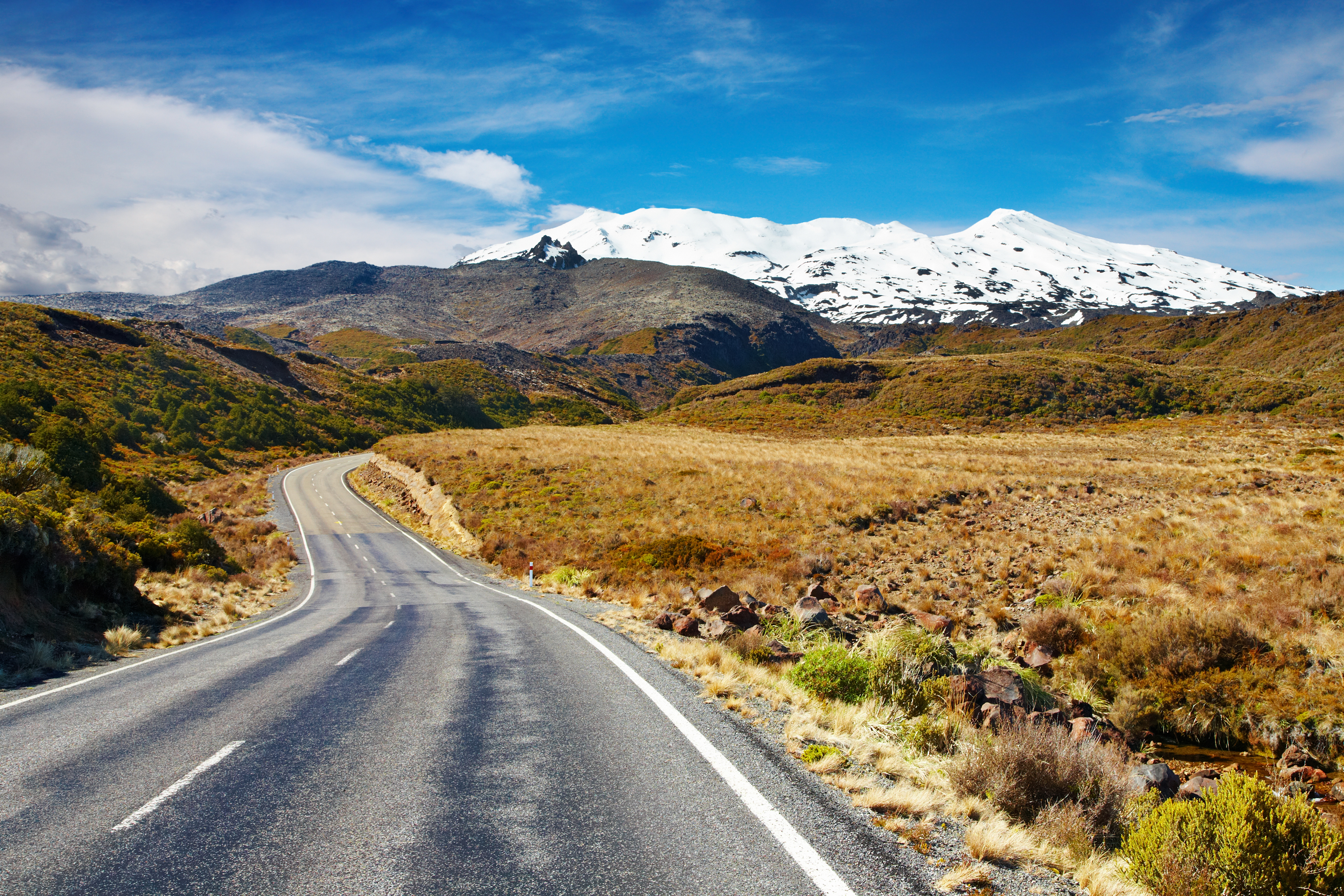 A summer road trip can be one of the best types of adventures to go on. Whether it's just you, a trip with your buddies, or a packed car full of family members, the open road for a good few days is always an exhilarating journey. There is nothing like a bonding trip to fills your days off, and if you're in search of the perfect New Zealand drive holidays, you're in for a treat. There are so many different routes that you can take to explore the beauty of New Zealand, and to help you plan the perfect road trip, we've gathered five of the very best (and most epic) to get you started.
North Island: Auckland to Wellington. This is the perfect route for those who loved Peter Jackson's film adaptation of The Lord of the Rings as it gives you the opportunity to explore the Hobbiton set before you move on and get into the wine regions of the country. In between these scenic and iconic locations, you must take a moment to stop at some of the easy-to-miss places along the way such as the national parks, natural spas, and the incredible mountain ranges.
North Island: Rotorua to Gisborne. This trip can take you up to four days but is one that is rarely travelled, although we can't understand why – it offers some of the best views in the country! Plus, the east coast is filled with free camping, which is the perfect place to meet some interesting and friendly nomads. There is a whole range of amazing seaside pubs and places like Tolaga Bay Wharf are a must-see. When you get to Gisborne, make sure you stay for the sunrise as it's the first place in the world to get it and is the perfect spot to spend some time feeding stingrays.
South Island: Queenstown to Dunedin (via Catlins). This route can take up to five days depending on how much time you want to spend on the trail and the stops you make along the way. While both Queenstown and Dunedin are amazing in their own ways, it's driving via the Catlins that make this trip amazing. It's a national park that takes you back in time thousands of years to what New Zealand used to be. Aside from the rare and endangered animals, there's plenty of rugged coastline and a whole host of forests and other landscapes to explore – not to mention the cheap camping.
South Island: Christchurch to Queenstown. This is the perfect short route (a couple of days) for those who don't have a massive amount of time to spend on the South Island. You'll begin the journey by the sea in the gorgeous seaside town of Greymouth before heading off to the incredible Fox and Franz Josef glaciers and then driving through ancient mountains. On the way, you'll have pristine rainforests and mountain lakes that you simply must stop for if you want to truly experience all that New Zealand has to offer.
South Island: Queenstown to Milford Sound. This is one of the shorter trips and generally takes only three days (at most) to complete, but it's certainly worth it. Many have named it one of the best road trips in the world due to the mirror lakes on the way as well as the snowy valleys. It not only gives you a little taste of every landscape the country has to offer, but also allows you the chance to go hiking and explore some of these areas for yourself.
To Conclude
Hopefully some of these road trips have appealed to your inner adventurer and made it onto your list when planning your next New Zealand drive holidays with your closest friends and family. Whether you live in New Zealand or are just visiting, each of these makes for a truly thrilling experience. So, pack your bags, load the car, and head out for the journey of a lifetime.