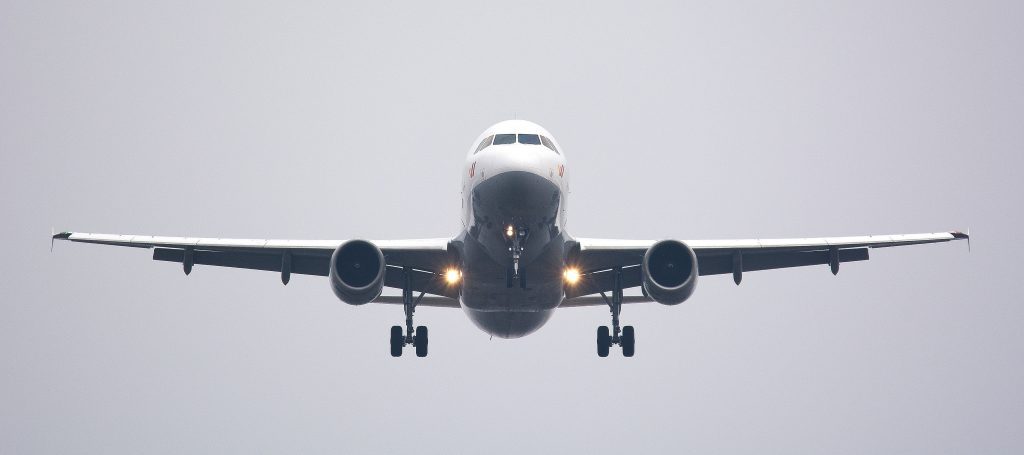 Always struggled to find the perfect airlines which can fly you to your destination in the most harmonious way possible? Dreamt of having your travel planning as effortless and fun-filled as the travel itself? Wished to come across awesome deals and offers every time you booked a flight? Well, we have the answers for you!

Speaking of perfect, effortless travel booking at the best price, we come across various airlines but the best amongst them is Etihad Airways. They have been offering personalized and luxurious services at nominal prices for the last 15 years.

Established in 2003, Etihad Airways is an acclaimed flag carrier of Abu Dhabi and the second-largest airline of UAE. It is headquartered in Khalifa City, near Abu Dhabi International Airport and operates to both domestic and international destinations across the Middle East, Africa, Europe, Asia, Australia, and North America. Etihad also operates Etihad Holidays and Etihad Cargo. They are proud to have won numerous awards like-

Etihad Airways offers a comprehensive range of in-flight services that are tailored to meet the individual's needs. Some of the services that make Etihad commendable are –

Premium and the most comfortable seats – be it business class, first-class or the economy class; Etihad offers you the most spacious seats with state-of-the-art technology for you to simply sit back and relax as you enjoy your flight.
Nanny for Unaccompanied children – they have a designated Flying Nanny for minors who are flying alone and also offer goodie bags filled with games and activities.
Meals on board – Eithad offers excellent food on board, even in its economy class. From complimentary meals and express food service on short flights to healthy and fun children's meals, they bring you the best!
Shop in high spirits – enjoy tax-free shopping perfumes, cosmetics, jewellery on-board and much more. They also offer discounts for pre-orders taken online.
Web check-in – They also have the facility of getting your boarding pass printed right from your home or office before you leave for the airport because let's face it, who likes to stand in those long queues at the airport, right?
The Etihad Fleet – They have a mixed fleet of Airbus and Boeing aircrafts comprising Boeing 777-300ER, Boeing 777-8, Boeing 787-9, Airbus A380-800, Airbus A340-600, Airbus A340-600, and Airbus A330-200.
Briefly, these cover the most important points for you to go ahead and choose the best airlines for your next flight. Etihad Airways offer you world-class attentiveness and state-of-the-art facility at the best price.

Enjoy flawless and smooth flight booking on Cleartrip

You can manage your travel booking and find great deals for your Etihad Airways booking only on Cleartrip. Cleartrip is the ideal platform to book tickets and find complete information on Etihad Airways flight schedule, airfare, baggage information and much more.

The most trusted brand in the market, Cleartrip has been in the game for the past 13 years and has been dedicatedly providing the customers with convenient travel solutions at Unbeatable Prices! With a clean and user-friendly interface, Cleartrip aims at making your travel planning the least time consuming and stress-free.

Cleartrip also has a dual-language version of its website which is a major move catering to the native audience of UAE. They also have an Arabic voice support centre in Dubai for assistance and feedback.

Cleartrip also provides UAE visa service where you can apply for a tourist e-visa which would take anywhere around 3-5 days to process. They also provide express visas that take even lesser time to process. The e-visa service cuts down all the hassles and trouble experienced during visa applications such as embassy appointment slots, documentation, lengthy processing time, etc. Moreover, you can completely rely on this service as they provide a 100% refund for users who have their visas rejected.

The payment options and plans have also been simplified for a smooth and reliable flight booking experience. They accept the majority of credit cards and have also eased the funnel with a feature called Expressway where you can store multiple cards for 1 click bookings. You can also cancel or reschedule your flights effortlessly in a few easy steps.

So, needless to say, one must definitely go ahead without thinking twice about travel booking on Cleartrip.