There are only two places to eat within the stadium but unlike in the U.S. you can actually bring your own food and have a picnic. Let me tell you there is nothing like munching on a sandwich within the stadium while enjoying a nice cold beer. Here are the two options for food inside Camp Nou Stadium.
Pans and Company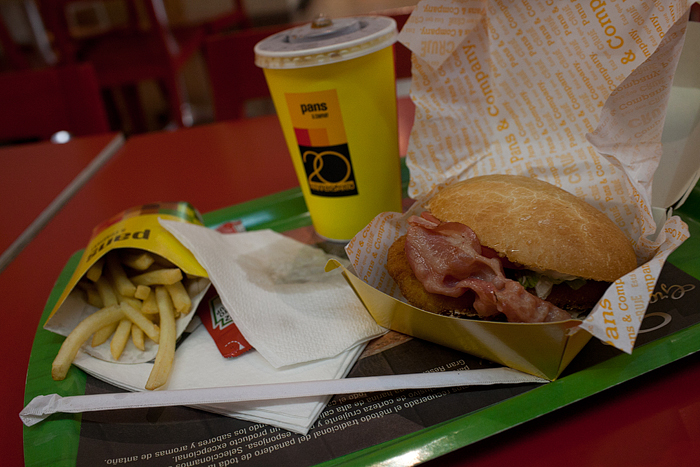 Located near the main entrance at Access 9 there is a fast food restaurant called Pans and Company. This is a Spanish chain akin to Subway that serves up both hot dogs and traditional submarine sandwiches on a baguette. You can order a meal deal with a sandwich, fries and a drink at just under  €9.00.
La Carpa (FCB Bar)
Located at the center of the stadium FC Barcelona's own team bar is available with outside seating. La Carpa sells similar fare to Pans & Company- hot and cold submarine sandwiches, hamburgers, pizza, and soft drinks. Sandwiches cost just under  €5.00 but it's nothing to write home about.