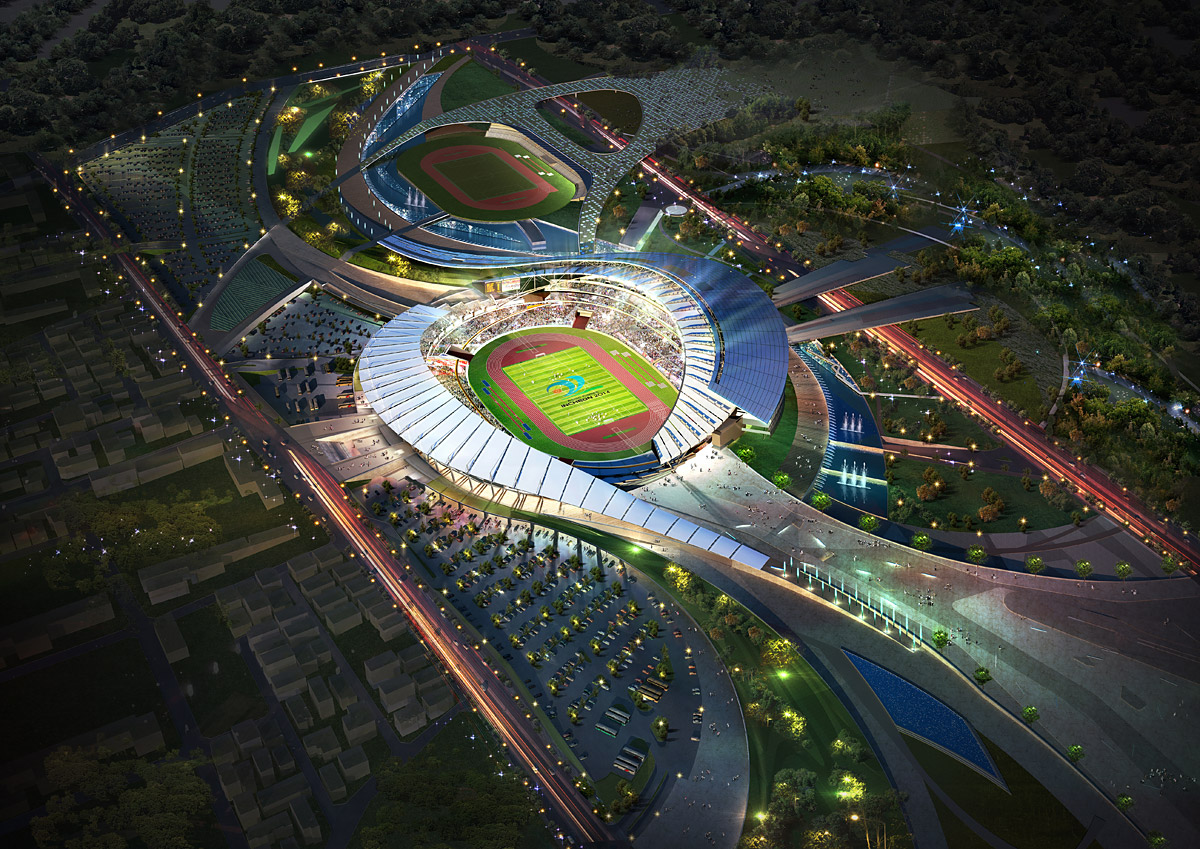 2014 is set to usher many stunning and iconic devices and outlets of technology, none perhaps as large and innovative as the Incheon Stadium in South Korea promises to be. In a long drawn out process of selecting the proper designer for such a task, the eventual winning design was one by Populous and their impressive team of architects, designers and visionaries. Their track record of otherworldly stadium designs along with thousands of completed projects over decades of advancements proves that their vision is a perfect match.
Combining futuristic design and stability with strong Asian culture and historical relevance will be both the challenge and prospective goal in this massive stadium design. Set to host the 2014 Asian Games, the stadium will seat more than 70,000 people and following the event will be downsized to hold a more comfortable 30,000.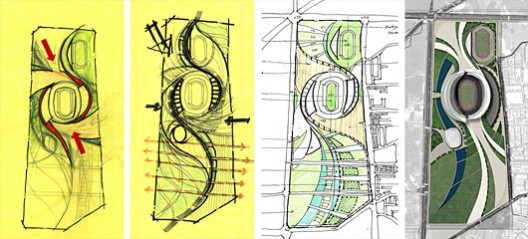 "The stadium explores the successful marriage of temporary and permanent. The stadium design is based on an asymmetrical configuration with the main corporate and management facilities located on the permanent western side, creating efficiencies both in terms of construction and operations.  The Eastern side will be a lighter solution, the temporary modular seating structure will disappear after the games, and the stadium structure integrate into the local landscape."– Populous Senior Principal Andrew James
Symbolism plays both a spiritual and historical role in Korean culture. Populous project architect, Daekwon Park said the traditional Buddhist ritual "Seung Moo Dances", provided the image that reflected perfectly the drama of Incheon stadium that will explain and embody the flowing form and space around dynamic movement of the stadium.