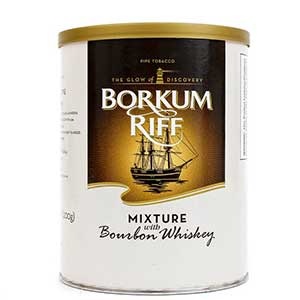 There are many options when it comes to different types of tobacco brands. But it is hard to find ones that are affordable, yet high quality. Luckily, Borkum Riff pipe tobacco, offers you a great product at a great price. So, what is the history behind this popular pipe tobacco brand?
Brokum Riff tobacco dates all the way back to the 1960s. Mac Baren was in charge and the mastermind behind the production of this tobacco. STG's Orlik factory now handles of the manufacturing, after taking it over from Sweeden Match. It was brought to the United States in 1969, where the brand started to be well-known across the globe.
The tobacco from Brokum Riff manufacture original blends that all have their very own distinct and delicious taste. The company has always remained consistent with producing only high quality tobacco that is enticing to your taste buds.
The company is known to feature aromatic blends, offering more of a mild and sweet flavor. Not only does the tobacco taste amazing, the tobacco also smells just as good. With 5 signature blends, you will be able to find the right blend for your tastes. Another benefit of Brokum Riff tobacco is that it is every easy to smoke. Not all brands tend to light up easily and this brand is known to do so.
Since it is so affordable, you will be able to try all of their different signature blends so that you will find the perfect blend for you. It is always a good idea to have a variety of blends to choose from and all of them from Brokum Riff are satisfying.