Madrid Nightlife, Incredible Tapas and Resulting Hangovers
Even my brief experience as a college student never prepared me for the type of hangover wrought by the nightlife in Madrid. It's taken me a considerable amount of time to roll out of hibernation and seize the laptop to write about my experience over the past week. Fortunately, there's a terrific little cafe just across the road that serves some sublime espresso and it should go a long way in terms of pulling me from my funk.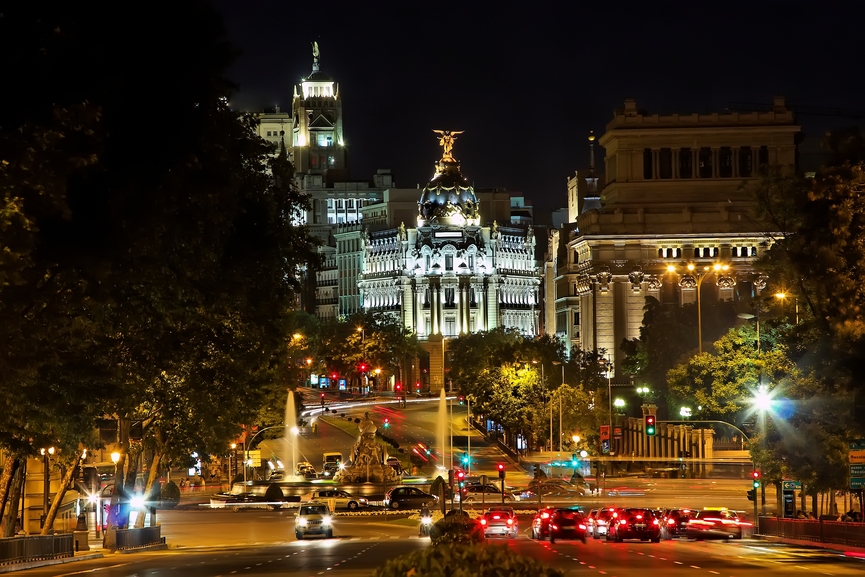 I started my first official bender in Spain by visiting Barrioalto. Knowing next to nothing about the nightlife in Spain, I resigned to asking locals for some of the most popular destinations right out of the gate. It seems that despite my obvious language barrier, nearly every Spaniard is intimately familiar with how to party appropriately.
Barrioalto was bustling when I arrived, it took me several minutes to purchase my first cocktail. I ordered a gin & tonic and almost sent it back when it was handed off to me and an assortment of berries were floating throughout, surely this was a mistake, right? As it so happens, adding red berries to a G&T is seriously refreshing, and dangerously so — it no doubt contributed to the pounding in my head this morning.
I've never experienced my accent as a novelty but last night at the bar, a cluster of the bar perked up when I ordered at the bar. We got to conversing and though I vividly remember the conversation, I confess my alcoholic haze has clouded most of their names. I do remember David but that's most likely on account of his more American sounding name and the curious detail that he looked like my friend Brandon — only far more tan.
David and his company asked me a lot about my travels and what I did for a living. They were impressed that I mostly flew by the seat of my pants when it came to traveling, and one of his female friends told me she had a sister living in America and that I should try and visit her sometime. Would that not be the most forced interaction in the world, or what?
At one point (probably about three cocktails deep), I was dancing with David and his friends. The blaring music made it considerably more difficult to understand the broken English around me, but there wasn't so much deep conversation as there was flailing about. My experience at Barrioalta made me feel like the average party crowd in Spain is highly inclusive and sometimes won over by an American accent.
Things in Spain stay open late. Really, really late. At some point I peeled off and wandered the surrounding area for something to eat. I ended up walking into a dingy little restaurant where people were still eating full meals — it must have been just around midnight, to my surprise.
I was able to find myself a little table and order a specialty appetizer off the menu hanging above the registers. Recognizing tapas from one of my happy discoveries at Whole Foods, I was quick to make it my own. Let me tell you, nothing compares to eating an international dish fresh from the source. I even felt like my surrounding ambiance — lightning fast Spanish, clanking of utensils and pouring wine glasses — helped contribute to the resulting flavor, but maybe that was just when the alcohol really started taking over.
If you've never tried tapas, you need to seek it out immediately. Tapas basically refers to little snack items like olives and local cheeses, but it gets pretty fancy. The appetizer goes hand in hand with the highly social culture here, many of the bars provide these delicacies. As I've known all my life, good food and good wine is sure to get people socializing in a hurry.
I have every intention to scale back on my next foray into Spanish nightlife, at least avoid pounding 16 oz G&T's all night anyway. Madrid is not for the faint of heart, you'll need to bring along an extra battery to keep up with things here.