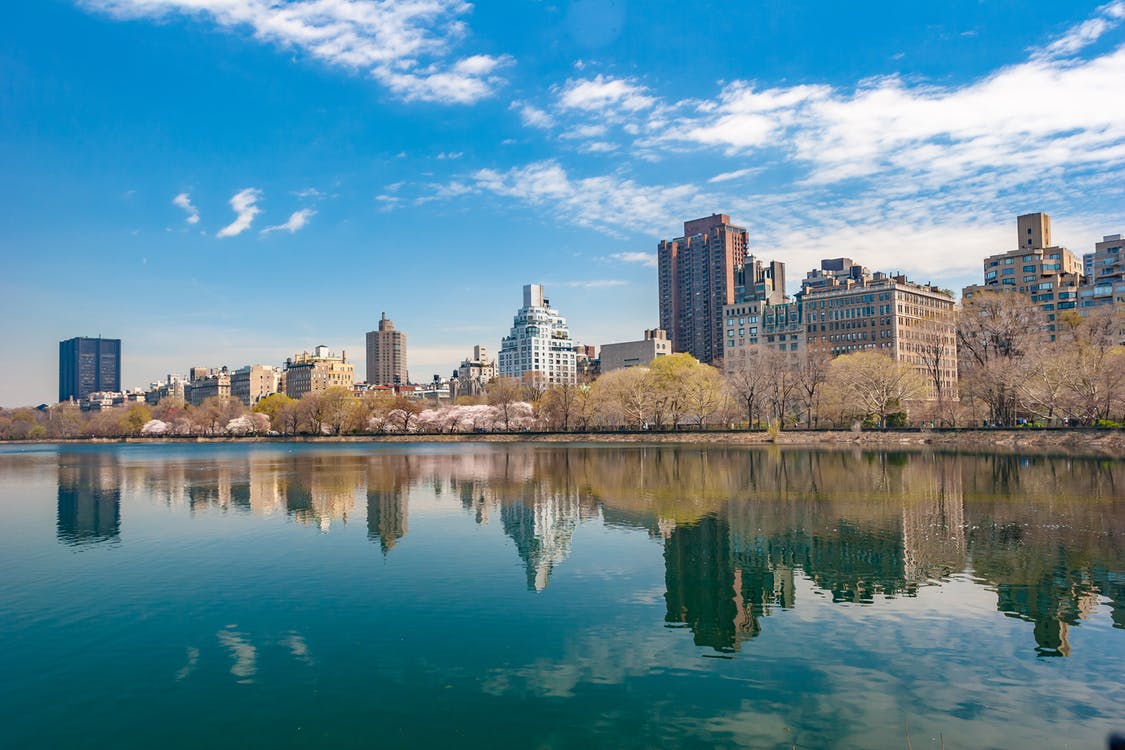 New Jersey is full of activities to do all year round. You can ski on snow covered slopes, scuba dive off the shores of Wildwood, or create your own haven in your own backyard. Yet in the summer, the people of New Jersey can't wait to finally break out the flip flops and boogie boards and head down the shore. Images of white sandy beaches decorated with the vibrant colors of beach towels and umbrellas may come to mind.
Whether you pack up the family car or plan a staycation in and around your home, the Garden State has so many fun and exciting options for you to spend your summer days. The following are activities and places you can venture to for some fun in the sun.
Hit the beaches
You can enjoy the dozens of Jersey beaches when you and your family jump into the car and drive "down the shore". There are amusement park rides, RV rentals, and surfing spots to enjoy. Long Beach Island features many restaurants that cater to anyone's palette, such as vegan delis, specialty cheese shops, and local seafood. You can charter a boat for a fishing trip or simply drop a line into the Atlantic for your own catch of the day.
Miniature golf lines the main street and ends at the base of "Old Barney" in Barnegat Lighthouse. If you are feeling extra energetic, you can climb the 217 steps and view the ocean from the top of the lighthouse. There are also museums that display items such as the original glass of Old Barney and diving equipment, and out back, there's a colorful array of botanicals in the garden. Combing for shells or sea glass as the hot summer sun sets is another way to spend time on any of New Jersey's beaches. Don't forget to grab your shovel and pail!
Learn the local legends
The history of the Jersey Shore is rich and vibrant. Magazines such as Weird N.J. dive into local legends and abandoned places that were once a hub of excitement. One such place that was resurrected is Asbury Park.
In 1871, James A. Bradley founded and named the town after Francis Asbury, the first bishop of America's Methodist Episcopal Church. During the Victorian era to the 1960s, over 600,000 people ventured to this park of the Jersey Shore. An iconic piece of history you can still see today on many mugs or tee shirts is Tillie, the smiling face thought to be a nod to the original found in Brooklyn's Coney Island from the 1880's.
Go on a staycation
Creating a staycation that you and the family will love can be just as fun as a weekend away. You can engage with your kids (and maybe some grown ups too) by creating your own backyard water park thanks to waterslide rentals NJ or even just sprinklers. If you have a backyard pool, you can toss in floating solar lights and even an inflatable floating bar complete with chilled beverages.
Set the tropical scene with some oasis-themed items from a party store or craft shop. With a little imagination, you and your kids can design anything from a surfing bonanza to a luau complete with real climate friendly hibiscus plants, tiki lamps, and brightly colored strings of lights. You can find a variety of mint at a local garden center to help add that extra pop to your mojito — this fast growing herb can be grown indoors or outside to attract butterflies and honey bees.
See fun animals
Want to go out for the day while staying close to home? One of New Jersey's many zoos or aquariums have the perfect day waiting for you. West Essex's Turtle Back Zoo has evolved in the last decade to bring its patrons a wide variety of animals and activities such as zip lining, an animal themed carousel, and Early Childhood programs.
Once only dedicated to local species, Turtle Back offers conservation programs for animals that are endangered from all over the world. If you aren't a fan of walking around during the hot summer day, don't worry. Some zoos offer night programs so you and the kids can beat the heat and spend the evening watching your favorite animals snooze or play.
The Garden State is not just a nickname. You can pick your own strawberries, blackberries, or the state's official crop the blueberry, in one of many farms around the state. You can take a break and cuddle up to some fluffy animals such as horses, goats, and rabbits at the petting zoo after buying some fresh locally grown fruit and vegetables. Farmer's markets also pop up in towns all around where you can get handcrafted art, furniture, soap, and even fresh honeycomb.