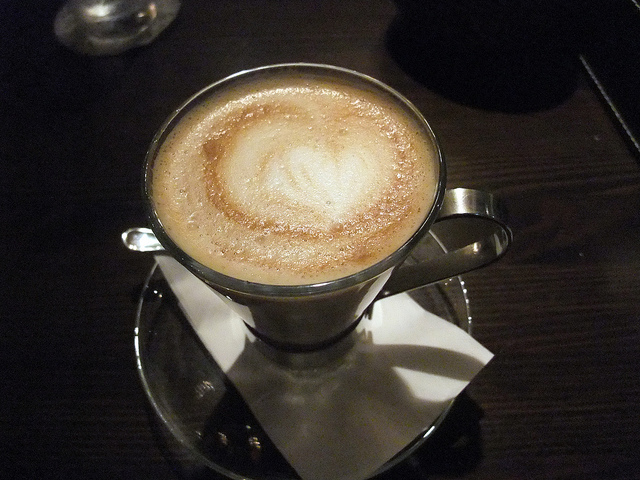 Finding the best coffee places around home is a job in itself, let alone on the other side of the world. Needless to say I had my work cut out for me when I was looking for the perfect cup all the way in Osaka. Where to start?
Sure, I had a cup of coffee in the cat café which was actually quite good – but I was probably more fixated on the cats than I was the coffee. Unfortunately the best cup of coffee didn't manage to make our first glance of cheap eats either – meaning you have to do your fair share of searching!
Took some advice from some of the locals (the ones that could understand my broken Japanese anyway), and found one of the best coffee places Osaka has to offer – Absinthe Solaar.
I had the Japanese version of the cappuccino – just a tad sweeter than what I'm used to in the states. It was a welcome reprieve from the strange Japanese cocktails and beers I've consumed the last few days – essentially everything out here has some twist to it that makes it different from what you'd normally find.
It's so fascinating to see how similar Japenese coffee places are to our own. People really come here to escape, quiet down and find a little downtime. This might be the first time all week I've felt really homesick, ultimately being unable to converse with the locals sitting across from me. I attribute it to being the first time I've really had all week to sit down and gather up my thoughts!