If you love travel and you love sports and you're planning a trip to America this year, then you may want to combine your two passions.
So where might you go and why?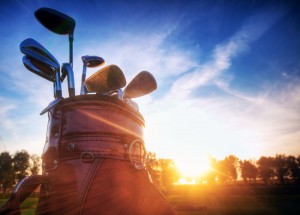 Well first up, there's the Masters Golf tournament in April. And April just so happens to be just about the single most perfect time of the year to visit Augusta in Georgia where the Masters is always held, of course. This year, the event will be held from April10th-13th.
As things stand, Tiger Woods has slipped out to second favourite with Betfair – the world's biggest betting exchange, after an injury scare. Betfair now has Rory McIlroy as clear favourite at around 7/1.
At this time of the year, the weather in Georgia can be more or less perfect; warm and sunny but not yet too hot and sticky. Georgia has some fantastic coastal towns and resorts not too far from Augusta – like another golfing hotspot, Kiowa Island – whilst Savannah and Charleston (in South Carolina) are fascinating cities of great historical significance to visit.
In May – you'd be well advised to head inland for the famous Kentucky Derby at Louisville in Kentucky. This is America's most famous horse race and it's one of the world's most beautiful courses – set in a city with a wonderful waterfront on the Ohio River.
If you're a big baseball fan, you'll also love it here after the big race – because Louisville is home to the "Slugger" Museum, a huge celebration of all the sport's legends. Don't worry if you can't find the museum by the way; simply look for the huge baseball bat leaning against the building!
If you're staying all year, you could even take in the World Series in October – or have a baseball bet with Betfair on the outcome after you've mugged up on the game with the experts at the Slugger Museum; you're sure to pick up at least a few tips here!
In June, head back east to Pinehurst, North Carolina for the US Golf Open – this year held from June 12th to 15th inclusive. The golf speaks for itself, whilst North Carolina boasts some of North America's finest beaches which won't be too crowded yet in June as the schools aren't out – but the weather should be just about perfect. The state has over 300 miles of beautiful coastline with different beaches to suit all tastes from quiet coves to enormous windswept expanses – and others that are popular and packed with attractions.
And to round off your fabulous summer of US sports – you can't visit this country without seeing the big apple – so how about a trip to Flushing Meadows for the US Open Tennis Championship, this year to be held from August  25th to September 8th?
If you can do all or any of these – you surely won't be disappointed!