Deep in the fabric of history in Greece lay the foundation of the Olympics as we see them today. With a little less nudity and a lot more technologically advanced stadiums for world class athletes to compete in, Athens remains at the forefront of Olympic stages.
Located in Athens, the Olympic Stadium known as "Spiros Louis" was designed in 1979 and officially opened in 1982. Named after the first modern Olympic marathon winner in 1896, "Spyros Louis" has been home of some of the most coveted sporting events in world wide history.
Unveiled in time for the 1982 European Championships in Athletics, it soon hosted the 1991 Mediterranean Games, the 1997 World Championships in Athletics, the 1996 Summer Olympics and most notably the 2004 Summer Olympics.
With a capacity for over 74,000 people the famous stadium has housed famous musical artists such as Michael Jackson, Madonna, Bruce Springsteen, U2 and most recently the Red Hot Chili Peppers. Nearby food, fun and famous sites keep thousands of tourists a year visiting Greece and the beautiful "Spiros Louis" Stadium.
Transportation
Metro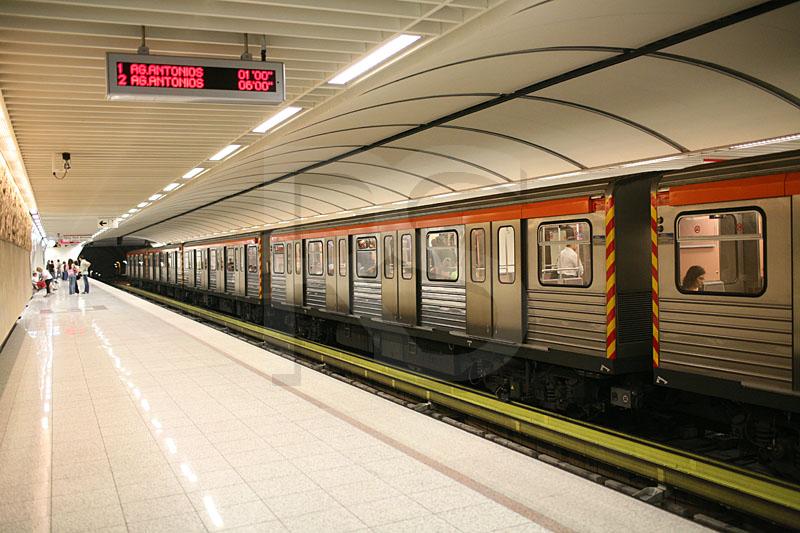 Located in Maroussi of northern Athens, the "Spiros Louis" is connected the OAKA Complex and is most commonly traveled to by way of the metro system. Around 9 kilometers away from Athens City Centre the complex is easily reached by both the Irini and Neratziotissa metro stations that continuously straight through and all around surrounding Athens. This is the best transportation to Spiro Louis Olympic Stadium.
Taxi Service
TripAdvisor's top rated means of travel and information is the local Spiros Taxi Service. Not an officially licensed travel agency, the locally run Taxi Service has been ranked for its impressive cityscape knowledge and insightful tours around Athens. As if their five out of five star rating didn't set them apart from other taxi services, rolling in Spiros Taxi Service's standard Mercedes Benz taxi cab might do the luxurious trick.