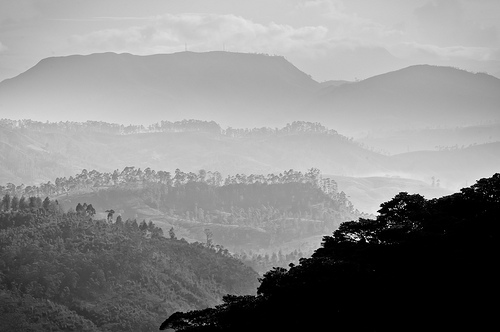 If you love your travel, you love your cricket and you have the time and the money to spare this coming November and December – then there's surely no more magical a place to spend the last couple of months of the year than Sri Lanka.
If there's one place on earth that can truly lay claim to be the kind of tropical paradise with friendly people that so many of us dream about – particularly as the weather takes a distinct turn for the worse in the northern hemisphere – then Sri Lanka has to be it.
What's more, in addition to being a bit of a beach paradise, Sri Lanka also offers winter luxury that can be surprisingly affordable for those of us without unlimited funds.
It's certainly a great destination if you're in search of that ideal kind of luxury accommodation in a great beach-front setting and there are plenty of destinations to choose from that meet that spec. So do plenty of research before you set off, but make sure you start with the official tourist guide to Sri Lanka. Just be warned before you take a look that once you do – you'll be completely smitten.
As the guide will quickly show you – there's an immense amount of art, culture, heritage, wonderful geography, flora and wildlife to explore – if that's your thing of course. In fact, you could spend years here and still only scratch the surface of this beautiful and large island.
On the other hand, if you're just looking for a little beachfront luxury for a few weeks whilst taking in a few of the test matches this winter – then there's nothing wrong with that and you won't be disappointed.
England's cricket tour of Sri Lanka is scheduled to take place during late November and December of this year – before the visitors move onto Australia, which you can then travel to if you're lucky enough to have the whole winter off.
In Sri Lanka, England are scheduled to play five one-day internationals and two Twenty20 games. So it's a great excuse to come to Sri Lanka if you love the thwack of leather on willow in a warm climate.
Just remember that gambling on cricket and all sports is tightly regulated in Sri Lanka, so if you enjoy a wager, get it on before you leave. With Betfair, England are currently somewhere around 11/1 to win next year's ICC one-day international cricket world cup. Sri Lanka, meanwhile, are more fancied as things stand at around 9/1, whilst India (the defending world champions who beat Sri Lanka in the 2011 final in Mumbai) are 6/1. Australia and South Africa are the most fancied nations at respective prices of 7/2 and 9/2. The 11th Cricket World Cup is scheduled to take place in New Zealand and Australia in 2015.
As for where to go if you are able to make the trip to Sri Lanka's island paradise – well you really are spoilt for choice here.
So to get you started, here's a small selection of different resorts that could fit the bill:
First off, how about the ever popular Amanwella beach resort set on the south coast of the island? This is about a quarter of an hour's drive from Dickwella village. Set among swaying palms, the Amanwella resort's white sandy beach really does give you the perfect castaway feeling without having to make fires and catch fish for yourself!
Similarly, around five miles east of the old fortress port of Galle is Apa Villa Thalpe. This resort has something of a colonial elegance type of feel about it. Here, you'll find some of the most picturesque beaches you'll find anywhere.
A little more mainstream is the Saman Villas resort. This is one of Sri Lanka's most popular tourist destinations and it isn't hard to see why that is; beautiful sandy beaches, swaying palm trees, the Indian Ocean and great service. The wonderfully luxurious villas at the Saman Villas resort each have ocean views. You can even dine on the beach in the evenings if you feel like it; and who wouldn't!?
Alternatively, the Paradise Road Villa Bentota resort is a place that really lives up to its name. This is another beach side hotel an hour and a half's drive south of the capital city, Colombo. Similarly the Club Palm Bay resort set in a quiet fishing village called Marawila on the northwest coast is a great choice.
Sri Lanka has long been a destination for travellers of all kinds. The internal strife that tore the country apart during the Sri Lankan civil war that took place between 1983 and 2009 is now behind the country – and even that didn't stop the tourists coming. Today, there really are more reasons than ever to come to this paradisiacal spot. But if you ever needed an excuse, and you're a bit of a cricket fan – then England's early winter tour surely provides the perfect excuse.