For our fourth day in Barcelona we decided to take the day easy. We woke up pretty late for my parents (10 a.m.) We headed over to a bistro that we walked by the other day and thought it looked great. Our expectations were exceeded ten-fold with a wonderful lunch comprised of tapas and beer. Here are pictures of the meal with my most apt descriptions of the food we guzzled down.
Salted Peppers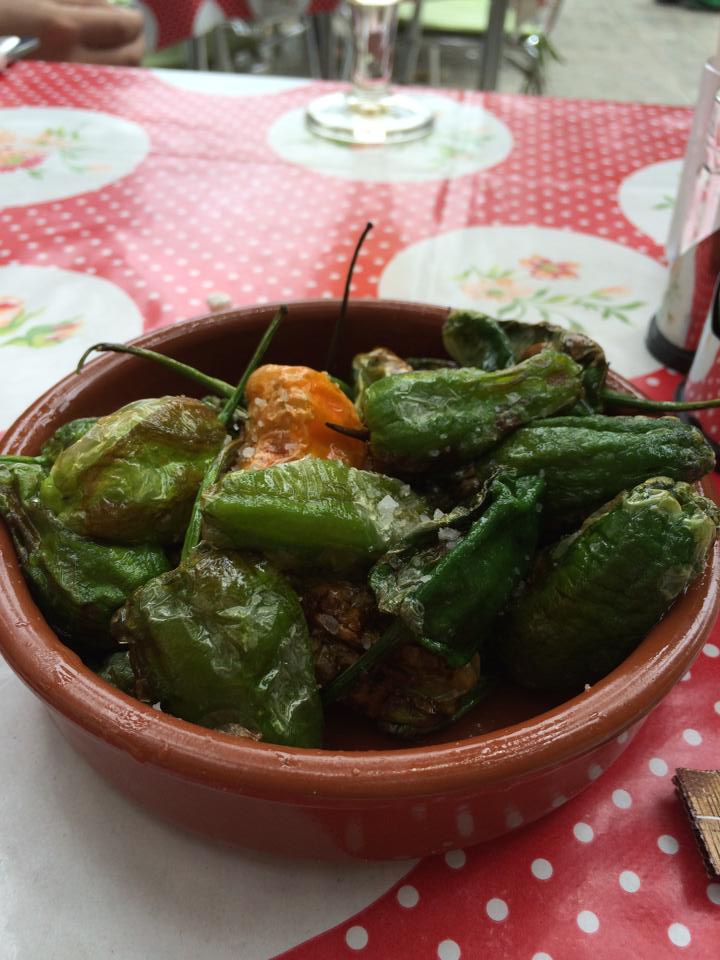 Now this may look pretty boring but the produce in Spain is awesome. These were roasted directly on some hot coals then buried in rock salt. The perfect mix between sweet, spicy and salty.
Goat Cheese Salad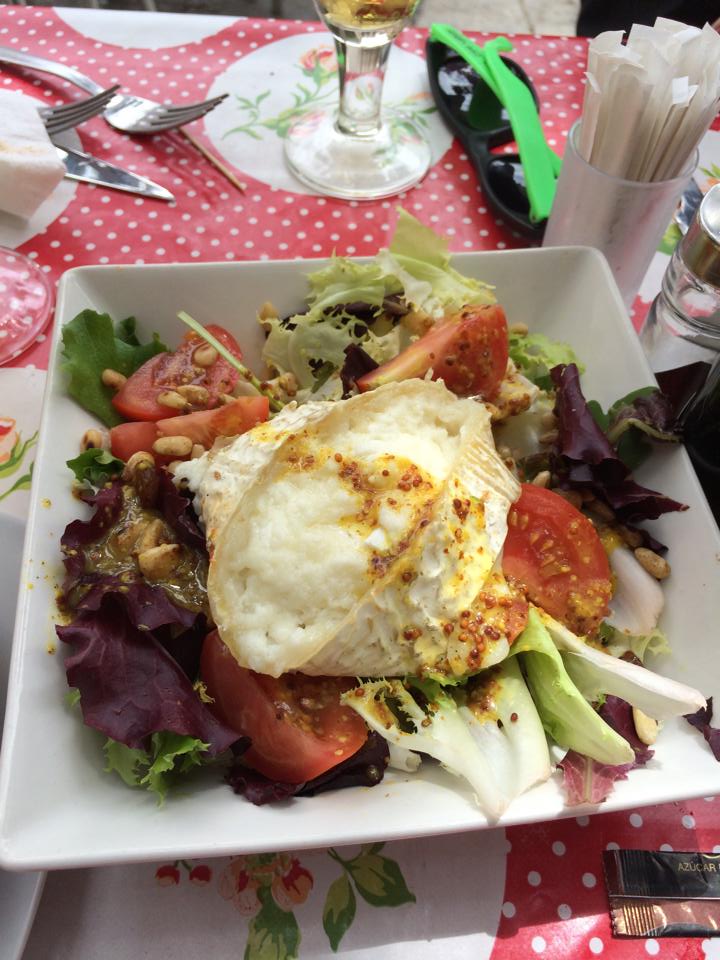 The star of this dish was a definitely the husky goat cheese marinated in mustard seed over a bed of greens. The goat cheese in Spain is much different than the stuff you find in the states, because its a lot harder and less soft.
Bomba Patata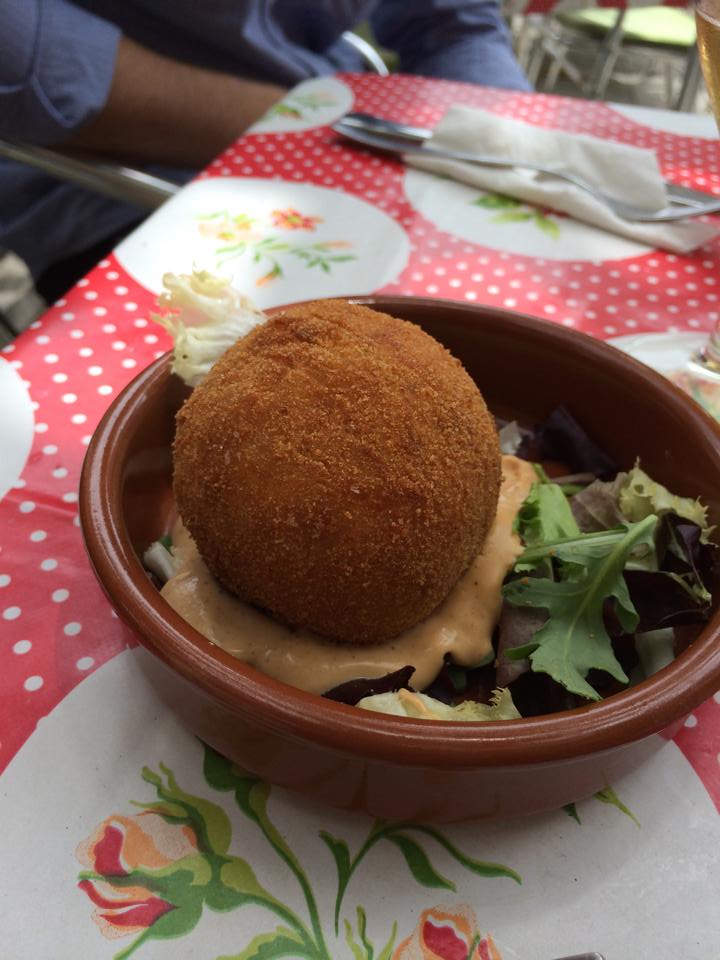 This is a Bomba Patata which translates literally to "Potato Bomb". It's essentially a bunch of ground meat rolled in mashed potatoes then that is rolled in corn meal. The whole thing is fried and tastes incredibly. I didn't get a picture of the insides but trust me they were awesome!
Sausage on Hard Bread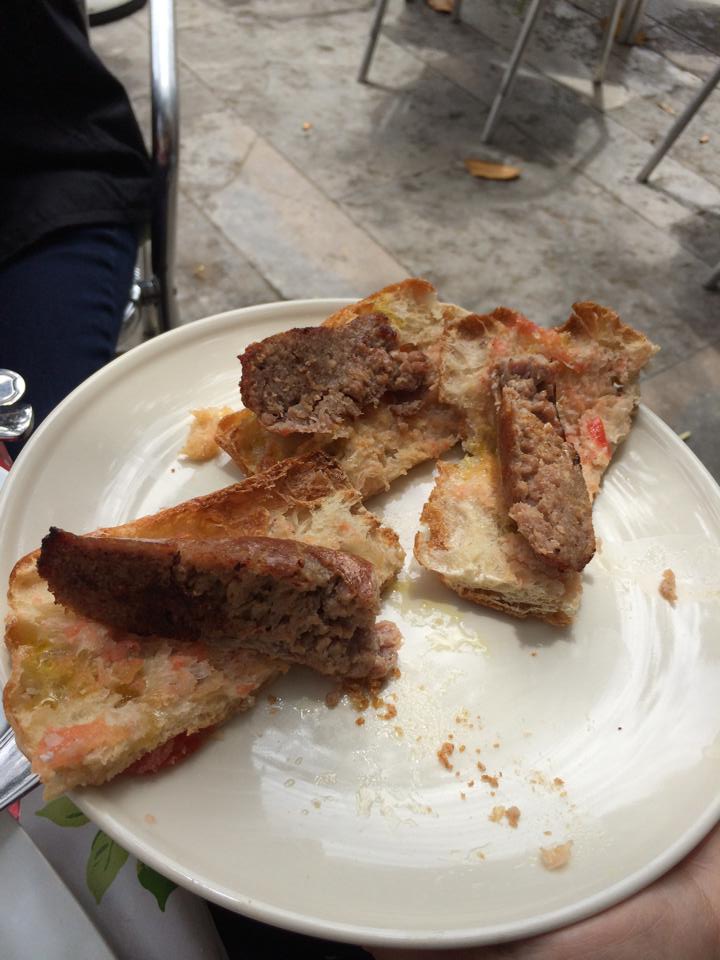 Not much to explain here. This is a nice hard bread with olive oil and tomatoes which are then topped with some grilled sausages.  Simple and awesome.
Pumpkin Ravioli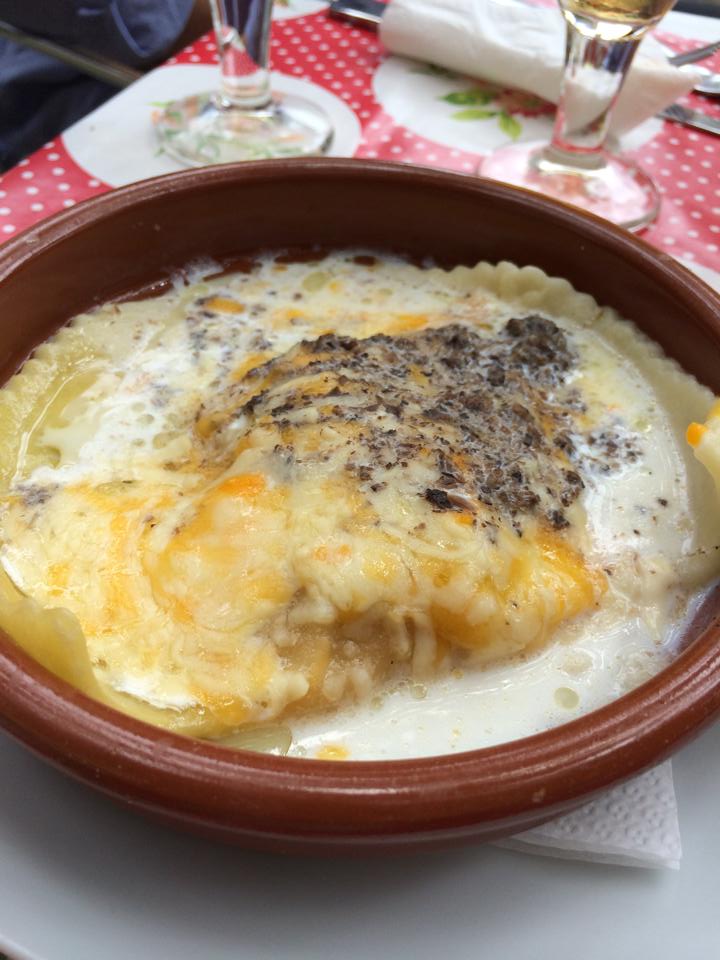 Unlike Italian ravioli which is multiple different "dumplings" in Spain a ravioli is just one huge dumpling topped with cheese. This one was filled with pumpkin and topped with truffle flakes.