In our never ending journey to discover the best cheap eats Osaka had to offer, we stumbled across a restaurant called Tombe. Let me tell you – after spending most of the day at the local Cat Cafe, Cats' Time Cafe, I worked up a serious appetite. I was practically champing at the bit for something that would fill me up and not leave a hole in my wallet.
I guess you could describe me as a breakfast fan. I looked at Tombe, a tabletop grill restaurant, as the type of place that really scratched that itch for me. Using a batter reminiscent of pancakes, it includes some other ingredients you wouldn't traditionally find – octopus, mushroom, scallions. It's Japan, you have to expect that sort of thing!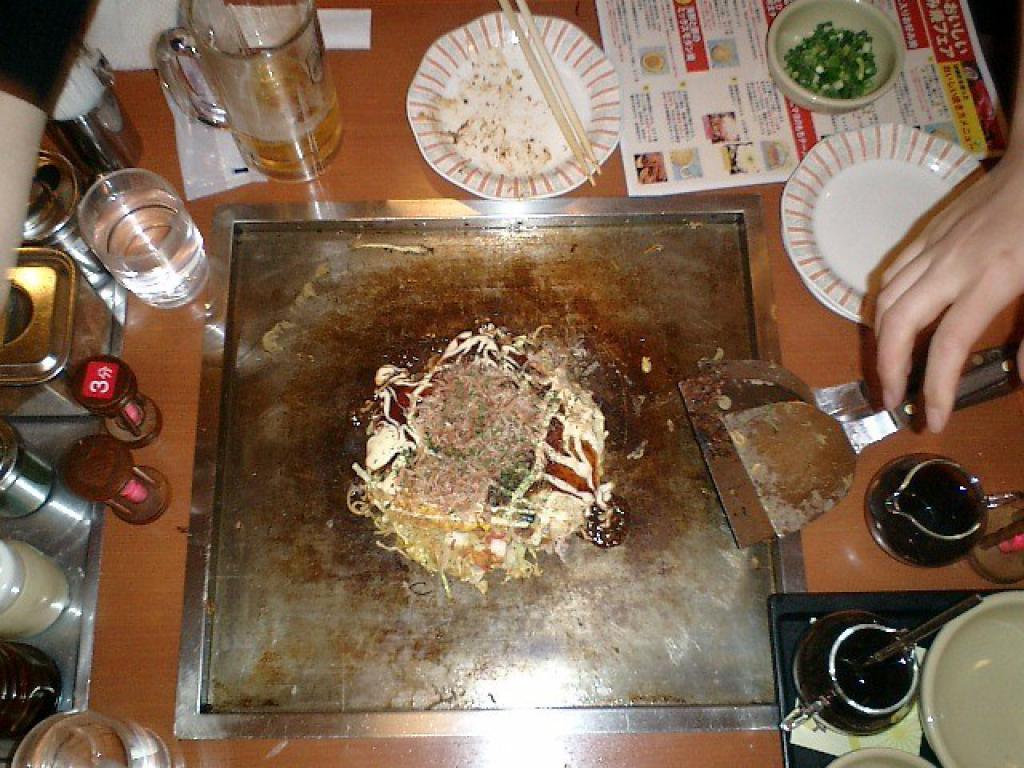 I decided to be bold and try mine with the octopus – it was surprisingly amazing. As far as cheap eats go, you really can do no better than a restaurant like Tombe. Ultimately it's best described as a Japanese grill with a splash of American comfort food, should you elect for it.
Looking for even more cheap eats? I suspect you'd have some even better luck among the street vendors that populate the more pedestrian friendly areas of this gigantic city.