While Nicole is giving us her updates from Sweden I thought I was going to take a break from posting on the blog but it's been a couple weeks and I've been itching to write so I figured I would give you guys some tips and tricks on how to make the best out of your cruise experience. I have done a couple cruises with friends, family, and girlfriends. A cruise is one of those experiences where it is hard not to simply be a tourist. Your destinations are always pre-planned for you and you don't have much time to explore the port city where your ship stops to refuel. But over the years I have found a few hidden gems that are not filled with college-aged spring breakers just looking for a cheap drink . This week I'm outlining the food, drink and nightlife of Montego Bay in Jamaica.
Scotchies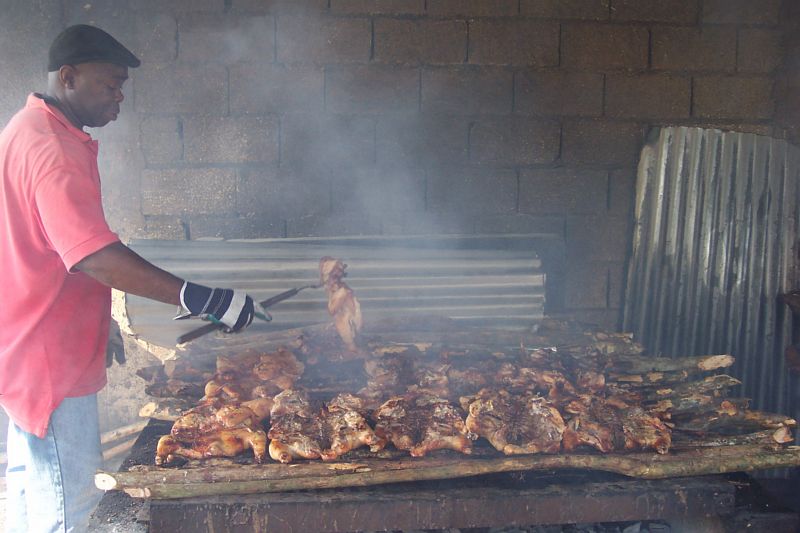 For the best jerk chicken on the island you need to make it out to Scotchies. I have never been to a restaurant with more universal acclaim. Everybody I have spoken to either on the island or from the cruise recommends scotchies. The menu is simple and very affordable the meat is cooked on a large grill-like device that must be an old standard from Jamaica.
The Pelican Restaurant
Perfect for a family dinner with the kids The Pelican Restaurant serves up traditional Jamaican fares as well as American food like hamburgers and steak. Less dingy than Scotchies The Pelican Restuarant is a great choice for people in your group who are less adventurous eaters.
The Groovy Grouper
After you are done eating dinner head over to The Groovy Grouper for some signature cocktails. The place has some of the tastiest rum drinks in Jamaica and they serve them up in large coconuts. The bar has a fun, hip vibe and turns into a something of a night club once the dinner rush has left.