With the 2014 FIFA World Cup right around the corner, the world will turn its focus to the host country of Brazil. Travelers from across the world will be heading to the largest country in South America to take part in one of the most exciting sporting events on the globe.
To prepare for the World Cup, we thought it would be a good idea to take a closer look at the map of Brazil and explore some of the fun facts the geographical landscape has to offer!
Map of Brazil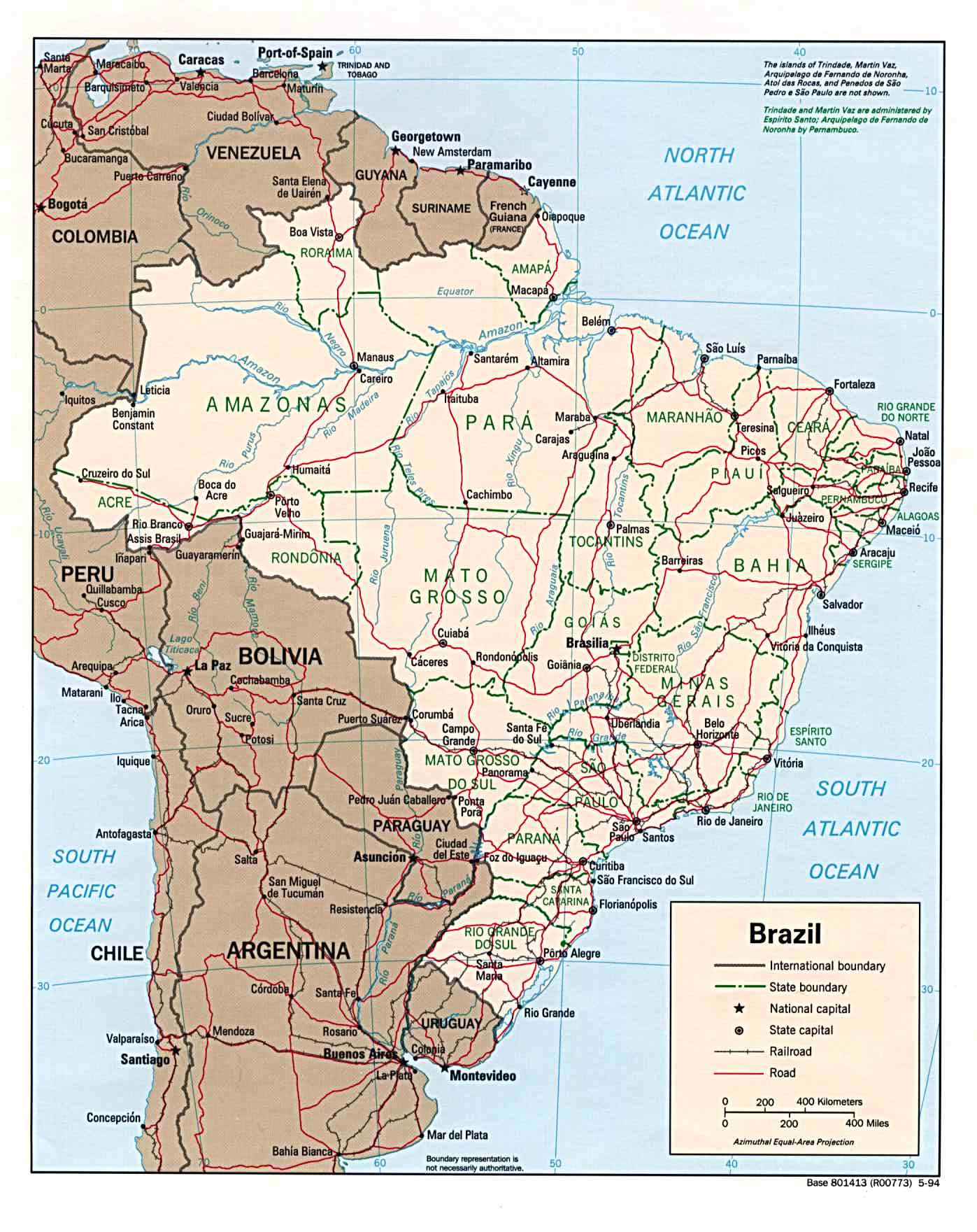 Facts about Brazil:
Brazil is almost three thousand miles from the north to the south, and 2,691 miles from east to west
Every nation in South America shares a border with Brazil, except Chile and Ecuador
There are over one million residents in the thirteen cities of Brazil
Brazil is the fifth largest country in the world not only by land area but also by population
The country is made up of 3 time zones
The name "Brazil" comes from the tree named "Brazilwood"
The Amazon River that flows through Brazil is the 2nd longest river in the world behind The Nile
Brazil houses close to 2500 airports
One of the most popular attractions in Brazil is the Rio Carnaval in Rio de Janeiro, bringing thousands of tourists every year
Brazil is one of the most biodiverse countries on earth, with thousands of different species of birds, fish, mammals and reptiles
Another famous attraction of Brazil is the Christ Redeemer statue which was erected in 1931, overlooks the city of Rio de Jeneiro, and is one of the seven wonders of the world!
This year's World Cup is expected to bring in over $3 billion to Brazil's economy
Are you ready for the 2014 World Cup? Are you living in one of the best cities to watch the world cup?